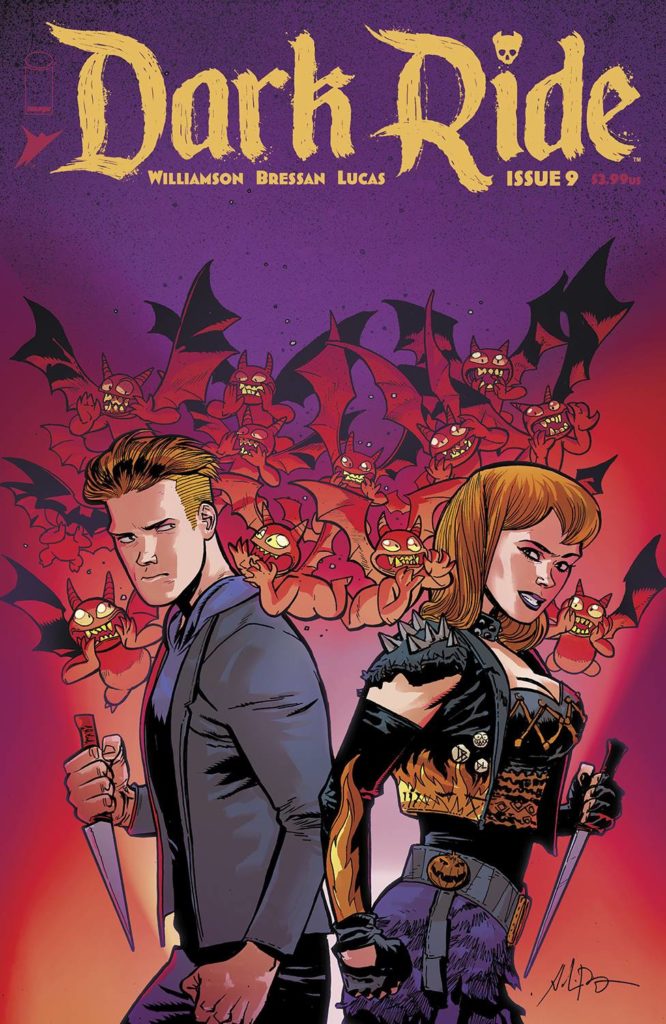 Dark Ride #9
Image Comics
Written by Joshua Williamson
Art by Andrei Bressan
Colors by Adriano Lucas
Letters by Pat Brosseau
The Rundown: Halloween discovers the dark truth behind her father's amusement park, but it could cost her everything.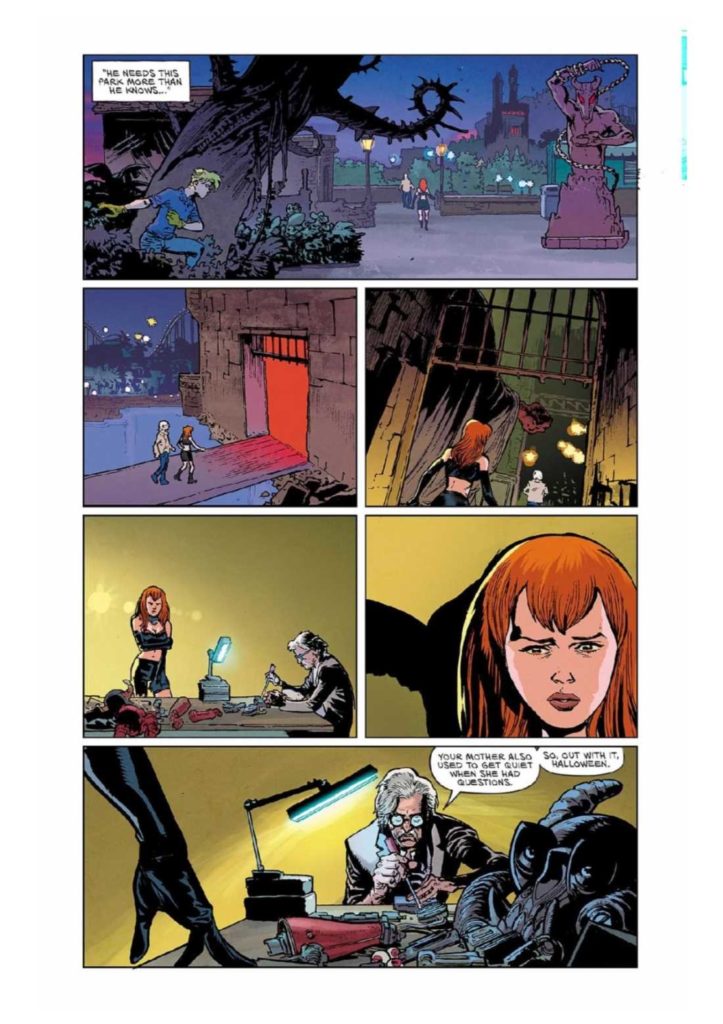 In the wake of her brother and his new friend being thrown out of the park, Halloween confronts her father with how she is being used by him and he insists that she find her brother and bring him back. After leaving her father to his work, she is confronted by a fan who knows everything about her. A violent fan who will unleash a violent side to Halloween that will open the door to a dark offer.
When her brother and Summer return to confront Halloween about the attack they barely survived, Halloween finally understand the truth about her, her twin brother and the deal her father made to make his park and his fortune.
The Story: A dark, fun and thrilling issue from Williamson. The story continues to unfold beautifully and giving Halloween this dark journey to the truth was a great narrative choice. It gives her character more agency in the plot and stakes that will bring her into direct conflict with her brother and father. I look forward to seeing what happens next.
The Art: Bressan delivers fantastic art throughout the issue. There are some beautifully detailed, gory visuals throughout that works brilliantly with the themes and tone of the story.