Dark Spaces: The Hollywood Special #3
IDW Publishing
Written by Jeremy Lambert
Art by Claire Roe
Colors by Jordie Bellaire
Letters by Becca Carey
The Rundown: Viv is trapped in a nightmare connected to her memories of her sick daughter.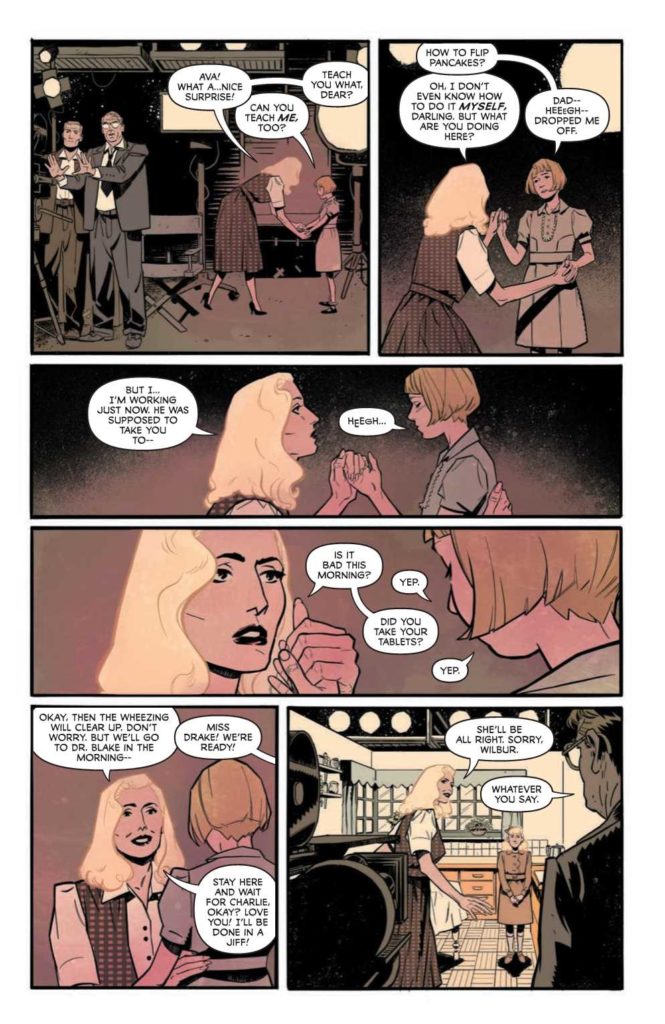 Lou works on his lines and decides to pay Viv a visit to bring her something to eat. Unfortunately, she is missing from the train and trapped in a nightmare diner at the bottom of the mine. A nightmare that brings her face to face with nightmarish creatures and twisted versions of her daughter taken from her darkest memories.
Snapping out of her fear, Viv tries to escape but her mind continues to drift to the little girl, Molly, who led her into the mines. A little girl who seems to know more about the creature within the mines than everyone else in the town.
The Story: Lambert continues to craft an engaging and often terrifying story in this issue. The dark world of the story is compelling and entertaining. There are some truly scary moments throughout the story and everything from the characters and the backstory creates a wonderful world to explore.
The Art: Roe delivers not only some fantastic character designs, but some beautiful and darkly original creature designs that I absolutely loved.