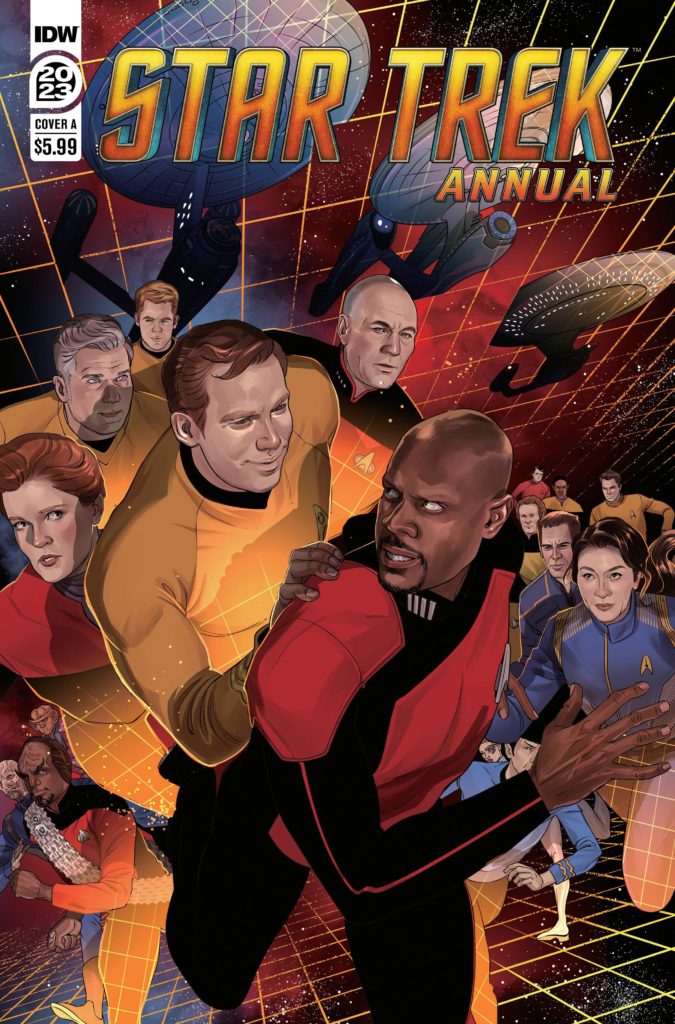 Star Trek Annual #1
IDW Publishing
Written by Collin Kelly and Jackson Lanzing
Art by Rachael Stott
Colors by Charlie Kirchoff
Letters by Clayton Cowles
The Rundown: The crew of the Theseus finds themselves working on a mystery that involves the ship itself.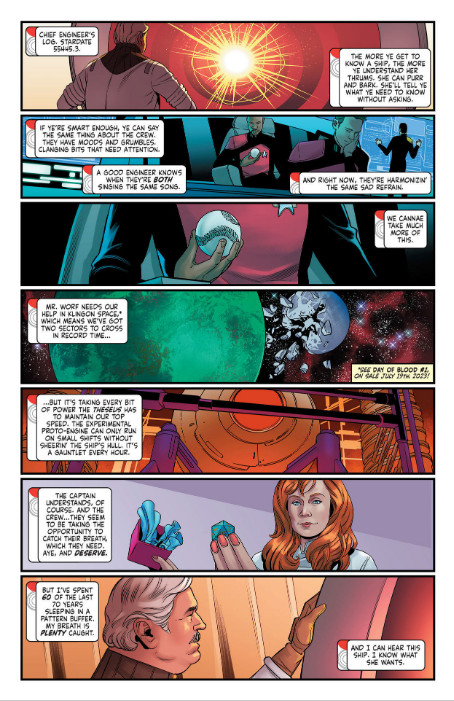 The Theseus and her crew are traveling to rescue a friend and the long journey gives members of the crew time to reflect and spend some time together. Scotty spends time alone with the experimental warp core and is contacted by a familiar face.
A familiar face that will lead the senior staff of the ship to the holodeck where they encounter some more familiar faces across time who have an unexpected and interesting lesson for the crew. A lesson with a connection to Tom Paris.
The Story: An entertaining annual that showcases everything fans enjoy about Star Trek including the mystery of the unknown. Kelly and Lanzing take the history of Star Trek and incorporate it into an engaging self contained story that feels like an episode of any of the series. I would have liked to see more interactions with the other crews throughout the issue, but I was satisfied with the level of representation available and how the characters were utilized.
The Art: Stott delivers some beautifully detailed art that incorporates all of the visual styles of Star Trek. The fantastic backgrounds caught my eye and I loved picking out different characters as well as the wonderful details.