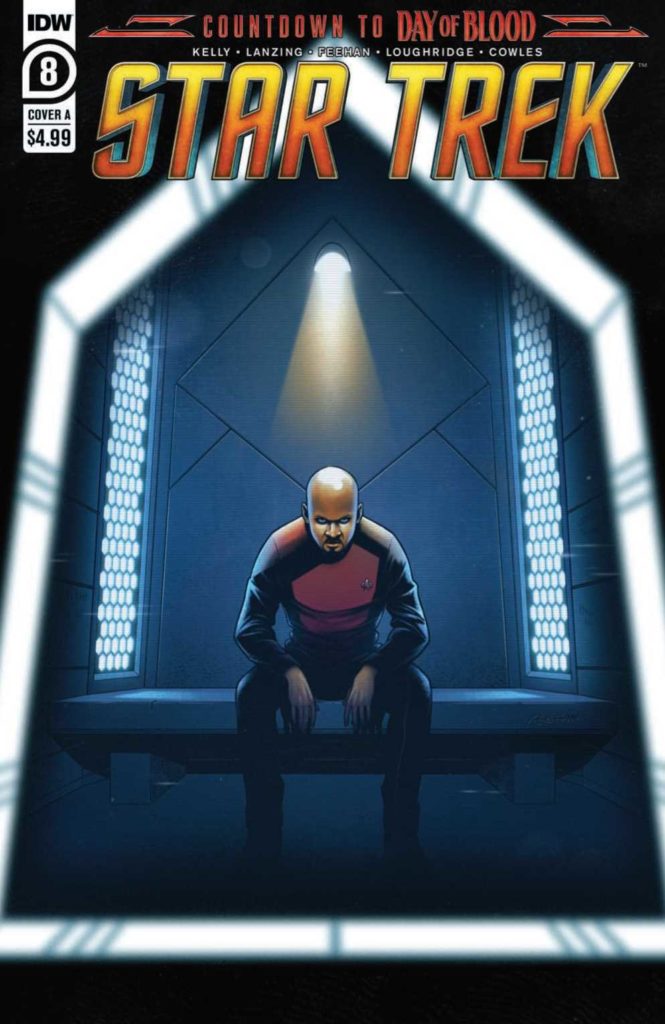 Star Trek #8
IDW Publishing
Written by Collin Kelly and Jackson Lanzing
Art by Mike Feehan
Colors by Lee Lougheridge
Letters by Clayton Cowles
The Rundown: Sisko stands trial in a Cardassian court while the Theseus goes hunting for a powerful artifact.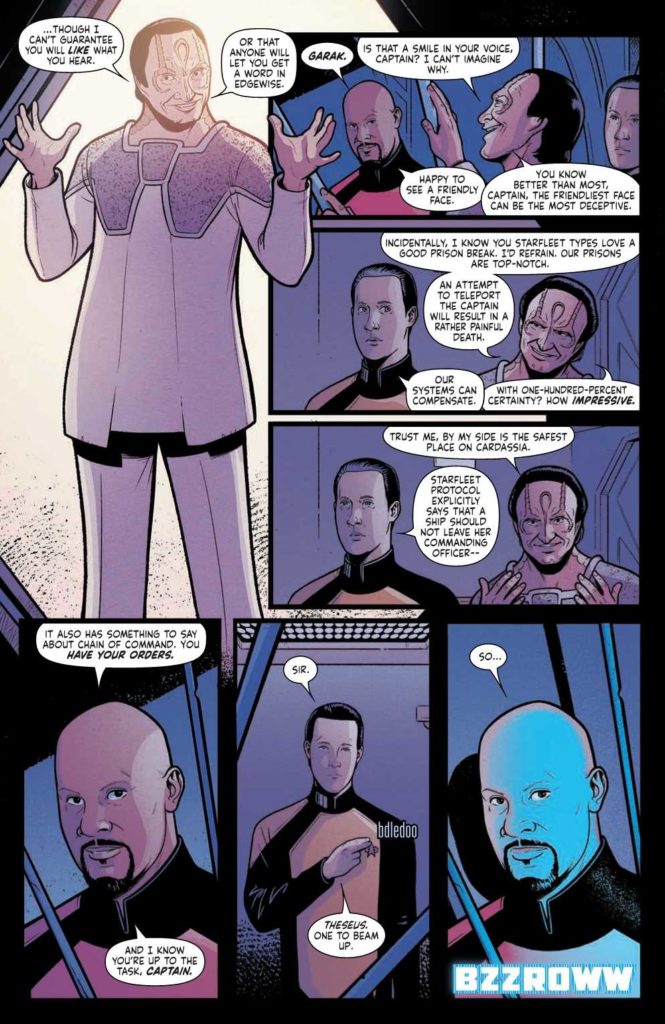 While the rest of the Theseus away team locates information from the Obsidian Order regarding the missing Bajoran orb, Sisko prepares to stand trial for war crimes. A trial overseen by the only survivor of Damar. To make things more interesting, Garak is serving as Sisko's legal advocate.
As the trial begins and takes some unexpected twists and turns, Jake gives the crew of the Theseus an idea of how they can navigate a dangerous part of space.
The Story: A bold and entertaining story that has all of the elements of a great Deep Space Nine episode. A thrilling trial, Garak being Garak, intrigue and surprise revelations make this issue a fantastic read. Not only did I love the moments during Sisko's trial, but the hunt for the Bajoran orb has some great throwbacks to the series as well as a fantastic cliffhanger ending.
The Art: Feehan delivers some impressive and beautifully detailed imagery throughout the issue. I loved seeing the devastation of the Cardassian home world as well as the moments in space. The visuals are really immersive.