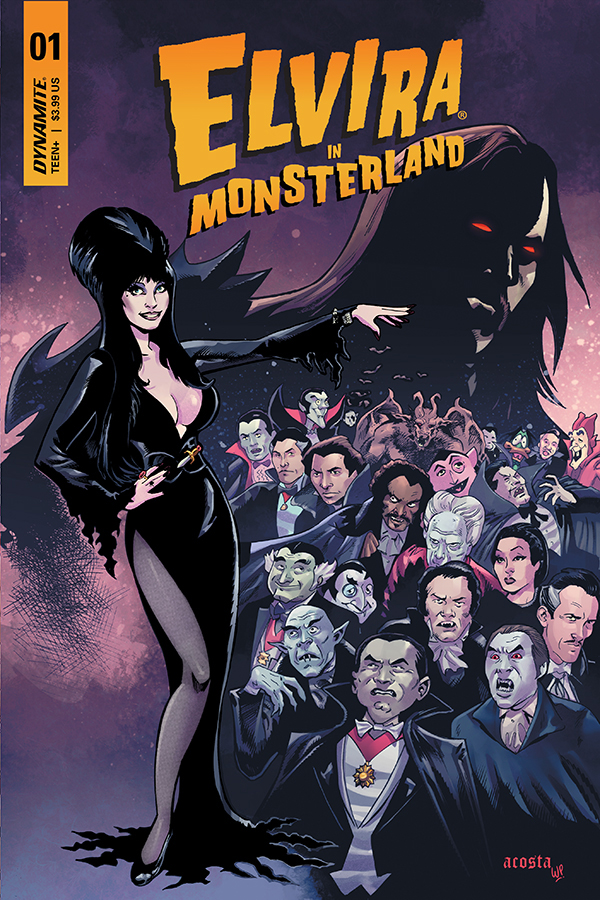 Elvira in Monsterland #1
Dynamite Entertainment
Written by David Avallone
Art by Kewber Baal
Colors by Walter Pereyra
Letters by Taylor Esposito
The Rundown: Elvira's quiet night at home gets interrupted by a new adventure.
Elvira has decided to sit down and watch a classic horror movie. Unfortunately, her night in will be interrupted by the return of Vlad the Imapler who has somehow gotten the magic remote control that is letting him take different versions of Dracula from the big and small screen.
After being recruited to stop Vlad, Elvira finds herself hopping from classic horror films to horror television shows trying to stop Vlad and determine what he wants with celluloid versions of Dracula.
The Story: Another fun and entertaining story from Avallone that has a thoroughly engaging plot filled with great action and humor. I continue to love the Elvira adventures and their obvious love of genre movies big and small. I love the banter the character has with others and the first issue has me excited to see where this story goes next.
The Art: Baal delivers some beautifully detailed and fun art throughout the issue. As a fan of horror movies and television, the art does a brilliant job of transporting me to those amazing cinematic moments.