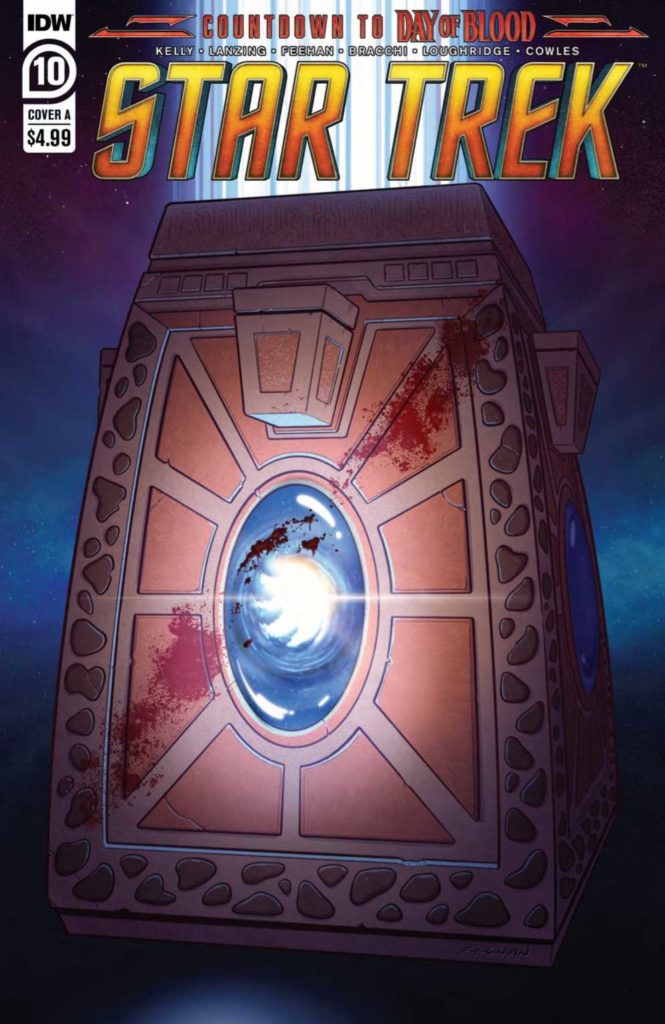 Star Trek #10
IDW Publishing
Written by Collin Kelly and Jackson Lanzing
Art by Mike Feehan
Inks by Manuel Bracchi
Colors by Lee Lougheridge
Letters by Clayton Cowles
The Rundown: Sisko's trial comes to a dramatic close as the fight for the Orb gets serious.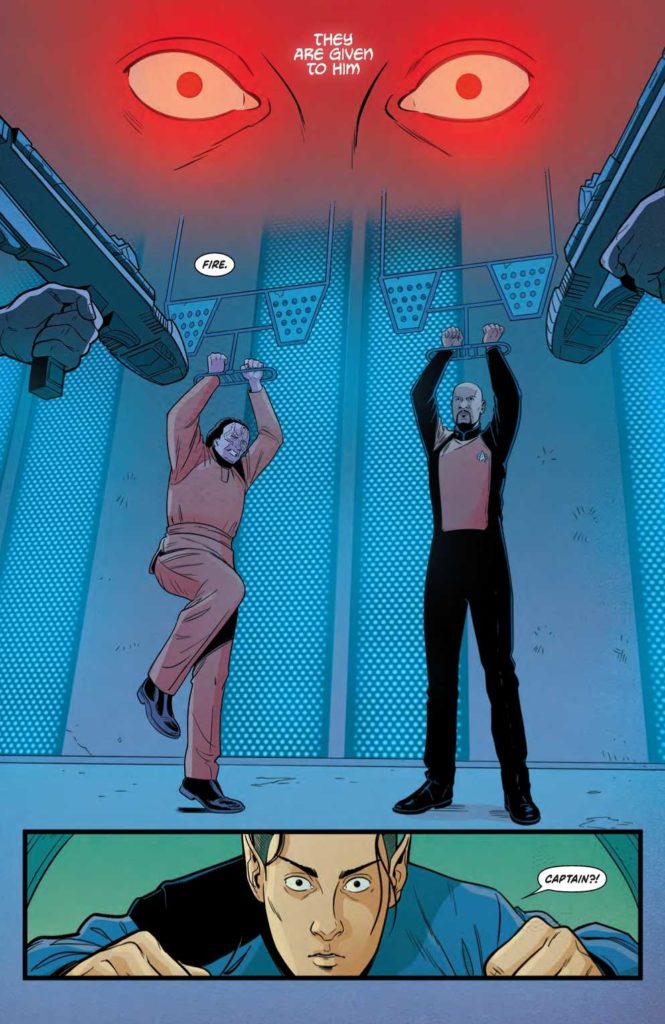 As the away team fights for the Orb, T'Lir finds himself confronted by the Prophets who know his secret. At the same time, Sisko and Garak discover the truth about his trial before being released by Damar who takes them to the Cardassian station to rescue his crew.
As the battle rages, Sisko discovers a secret the Vorta is hiding and in the aftermath of the battle, Sisko and the Theseus receive an urgent transmission from the Defiant calling for help from dangerous territory.
The Story: Kelly and Lanzing are gearing up for something huge with Day of Blood and this issue does a brilliant job of moving all the pieces into place for the bigger story. The plot is fun, exciting and filled with thrills that make me excited to see what comes next. There is a great level of tension throughout the issue and the reveals are fantastic. Kelly and Lanzing craft a bold, immersive experience in this series and this issue is a brilliant piece of Trek lore.
The Art: Feehan delivers some fantastic art in the issue. The visuals are beautifully detailed and the action is visually thrilling throughout.