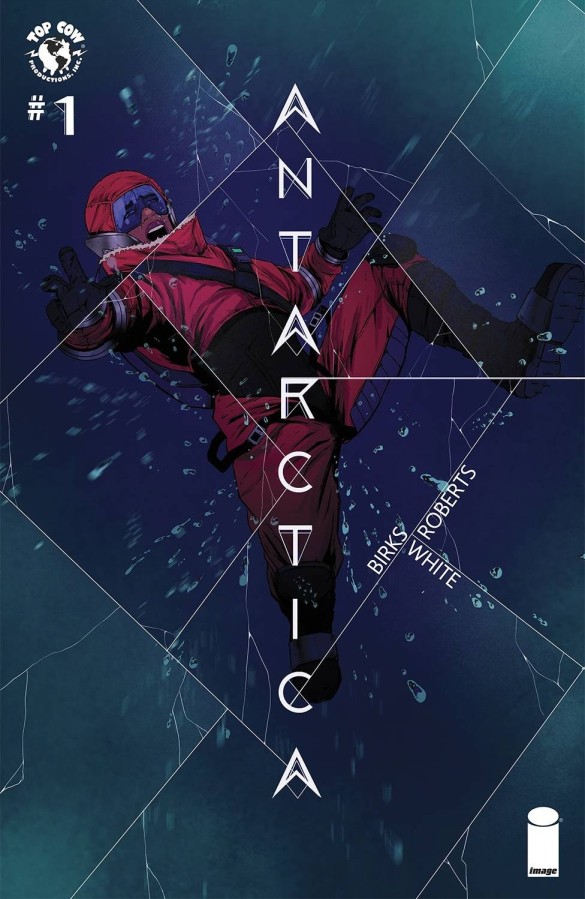 Antarctica #1
Image Comics
Written by Simon Birks
Art by Willi Roberts
Colors by Willi Roberts
Letters by Lyndon White
The Rundown: Hannah Curtis decides to make a change in her life and her journey will have an unexpected reveal.
Hannah has a close relationship with her father and the day he disappears, her life takes a dark turn. Living homeless on the streets, she manages to make a friend in a man named Jim. When Jim gives her some much needed advice, she takes it and makes some changes in her circumstances. Changes with a personal motive.
Her father disappeared during a job in Antarctica and she decides a get a job in the same place. A trip that will bring her to a new and dangerous environment. An environment that will lead to a startling revelation.
The Story: Birks crafts an entertaining first issue with a mystery that gets increasingly more interesting as the story progresses. Hannah takes an interesting journey throughout the issue and the way the plot reveals its deeper connection to her is engaging and compelling. I really enjoy the progression of the story and the reveal at the end. I'm definitely on board to see what happens in the next issue.
The Art: Roberts delivers some great art throughout the issue. I love the visual style and the wonderful details throughout every page and panel.