Spider-Man #7
Marvel Comics
Written by Dan Slott
Art by Mark Bagley
Inks by John Dell and Andrew Hennessy
Colors by Edgar Delgado
Letters by Joe Caramagna
The Rundown: Cindy Moon and the rest of the spiders make a final stand against Shathra.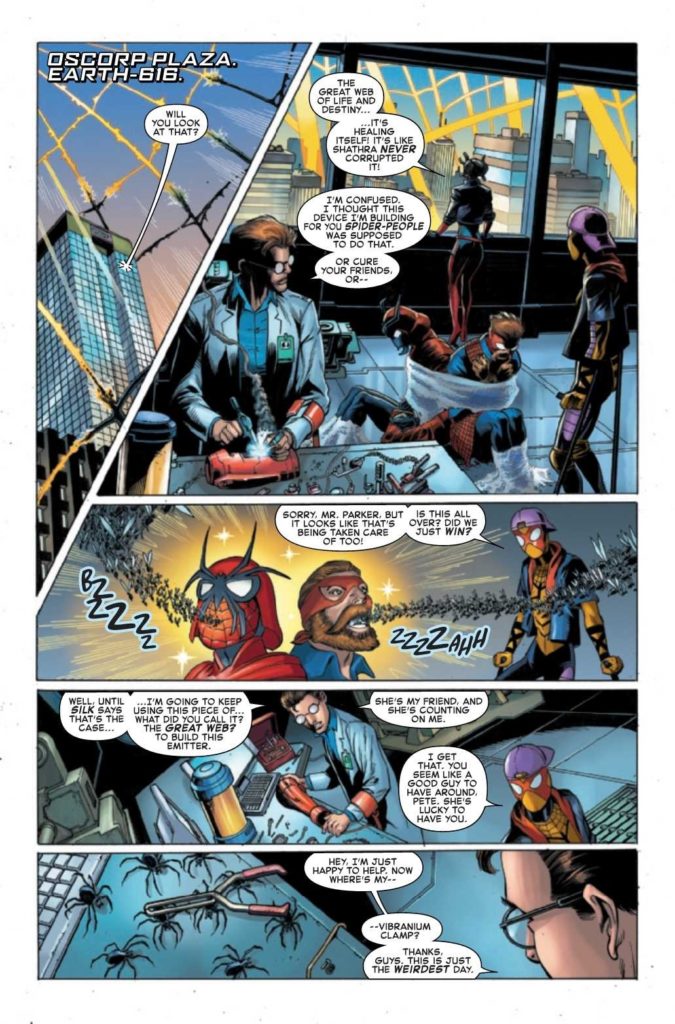 Cindy emerges as a chosen one and has successfully freed the trapped spiders from Shathra's control. At the same time, Peter continues to work on a device to stop Shathra. A device they will definitely need when the creature re-emerges.
A last minute intervention will fulfill the prophecy Madame Web saw and the aftermath will reveal a new addition to the world of Spider-Man. A new edition with a chip on his shoulders.
The Story: Slott brings the end of the spider-verse storyline to a satisfying conclusion complete with surprises and reveals I wasn't expecting. The story had some great action as well as great character moments and fun. I liked the fact that the series continues to add more mystery to events and I look forward to seeing them unfold.
The Art: Bagley consistently delivers fantastic art throughout the issue. The visual style is perfect for the character and I loved every page filled with spider people. A fantastic looking issue from start to finish.