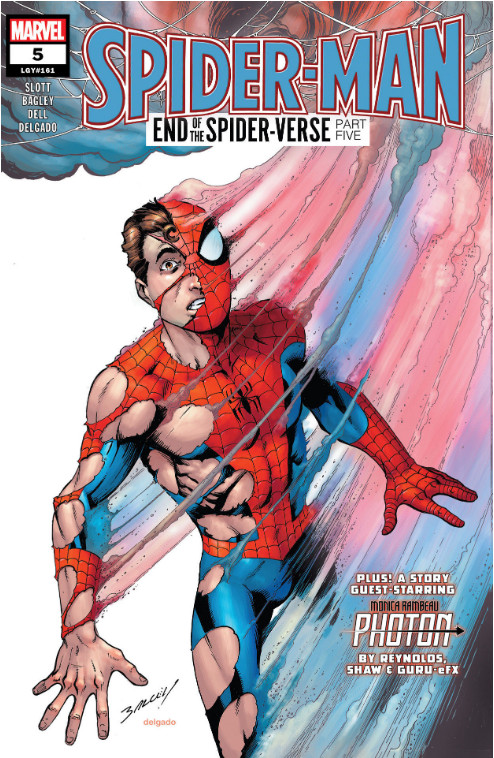 Spider-Man #5
Marvel Comics
Written by Dan Slott
Art by Mark Bagley
Inks by John Dell
Colors by Edgar Delgado
Letters by Joe Caramagna
The Rundown: Peter Parker's ideal life takes some interesting turns when a new hero swings onto the scene.
After being stabbed with a device that should erase him from existence, Peter Parker emerges in his past with no memory of his life as Spider-Man. When the radioactive spider bites someone else, Parker continues his life as usual and finds ways to thrive with the help of new friends and his aunt and uncle.
At the same time, Silk is making a name for herself as a hero in the city. When she saves Peter and his friends, Peter decides to return the favor by making tech for the hero. Tech that will bring him to the attention of his new boss and benefactor Norman Osborn.
The Story: An entertaining "What..If?" style story from Slott. I like the reimagining of Peter's life and how he still found his way into the world of superheroes while also thriving personally. I really enjoy the positive build up throughout the story as well as the looming realization that Peter's ideal world will have to end. It makes me excited to see where Slott takes the story next.
The Art: Bagley delivers great art throughout the issue. The character designs are great and I love the visual world and style of the issue as well as the visual callbacks to classic Spidey stories.