Something Epic #6
Image Comics
Written by Szymon Kudranski
Art by Szymon Kudranski
Colors by Szymon Kudranski
Letters by DC Hopkins
The Rundown: Dan enters the temple and unleashes a nightmare.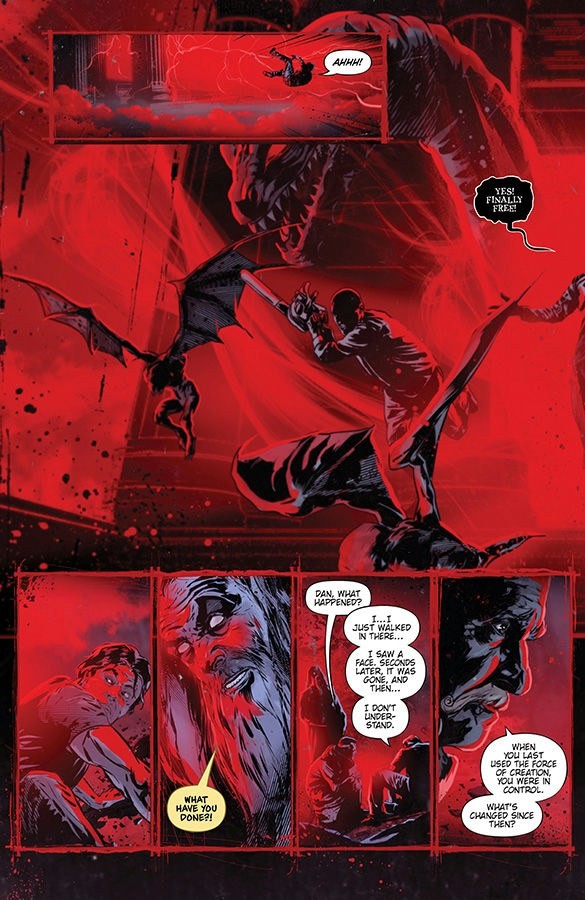 Dan finally has the courage to enter the temple. Unfortunately, what returns is a growing storm of nightmare creatures that threaten everything in both worlds.
As other Epics watch in horror as monsters invade their world, Dan tries to stop the creatures that have spawned from his own fear. A battle that will claim someone close to him and could spread further than anyone imagines.
The Story: Kudranski crafts another epic story in this issue. The action is thrilling throughout and the story does a brilliant job of showcasing the complicated emotions within Dan. I continue to be impressed with the world of these characters and every tease of more people like Dan in the story. There are some tender, heart-breaking moments in the story as well as a fantastic reveal that caught me completely off guard.
The Art: Kudranski's art is just as visually epic as the story and I continue to love the visual style and the blending of different style throughout the issue.