Haunt You to the End #5
Image Comics
Written by Ryan Cady
Art by Andrea Mutti
Colors by Andrea Mutti
Letters by Frank Cvetkovic
The Rundown: With the island battered by a storm, the survivors run into resistance trying to escape.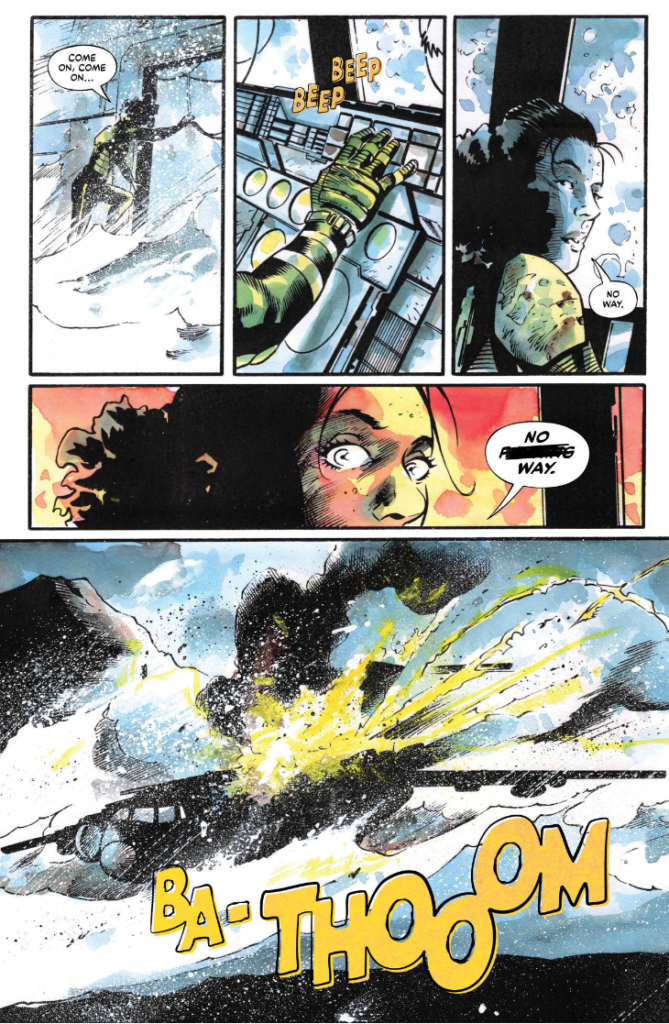 The storm has arrived on the island and Shah and the others attempt to escape. Unfortunately, the possessed Gersh and her men have destroyed the plane and are marching on the base camp to keep them there.
With time running out and the weather threatening to destroy the island, Matt, Maddison and Shah fight to escape the island and Matt makes a sacrifice to let the world know what is really happening to it.
The Story: Cady delivers an exciting and thrilling conclusion to this story. The action and suspense do not let up for one moment and the rising tension throughout the story is fantastic. I loved the dark tone of the issue and the action that culminates in some fantastic, almost cinematic, final moments for the characters.
The Art: Mutti delivers fantastic art that is just as thrilling as the story. The art elevates the story beautifully.