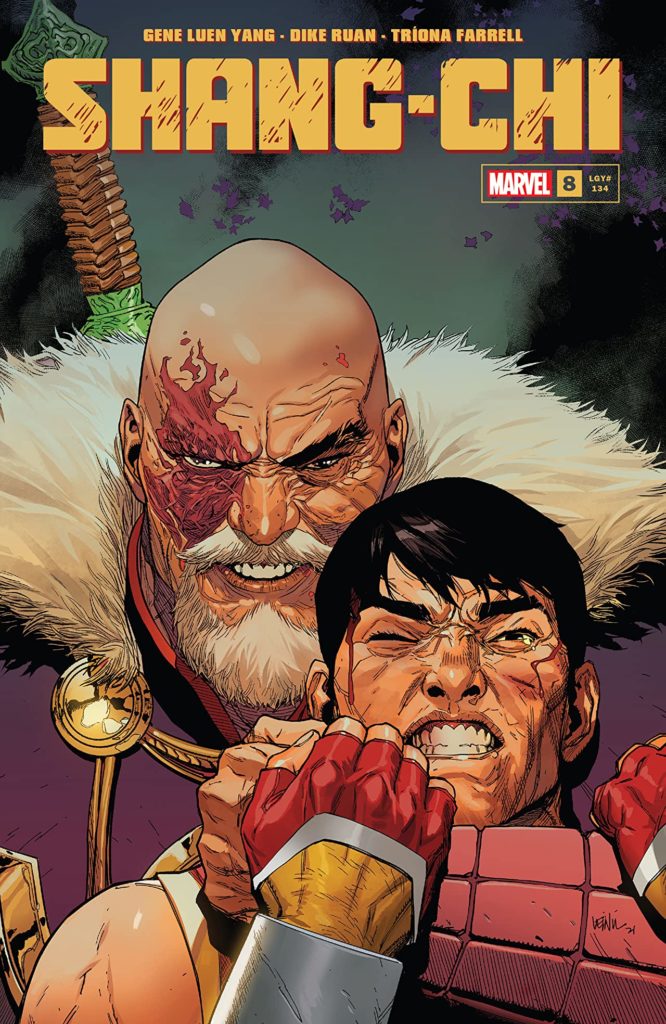 Shang-Chi #8
Marvel Comics
Written by Gene Luen Yang
Art by Dike Ruan
Colors by Triona Farrell
Letters by Travis Lanham
The Rundown: Shang-Chi learns a dark truth from his past as he faces off against family.
Shang-Chi's enemies have gathered and are ready for a fight. As he finds himself facing off against his sister, his compassion puts him at risk as she moves in for the kill. A last minute save from Esme saves him, but her loyalty to him continues to be a problem. As his enemies forces are separated during the fight, many of them will find that they've been betrayed by someone on the inside. At the same time, Shang's mother decides that she needs to finish telling him her story.
Jiang-Li begins to feel her husband becoming distant after an attack on their family and when she sends word to her father, she discovers the two at odds because of her husband's betrayal. A betrayal that will lead to Jiang-Li being lost and young Shang-Chi playing a role in her disappearance. A role that will incur the wrath of his deadly grandfather.
The Story: One of the things that I continue to be impressed with is the personal nature of this story. Gene Luen Yang engages the reader with both great storytelling, wonderful family drama and awesome action. I was impressed with the twists and reveals in the plot and love how the story is evolving into something personal for the character with stakes that make Shang-Chi more interesting and compelling.
The Art: Dike Ruan delivers some amazing visual flair to every page and panel. There is a great energy to the action and even the quieter visual moments have emotional weight and tension.