Sgt. Rock Vs The Army of the Dead #2
DC Comics
Written by Bruce Campbell
Art by Eduardo Risso
Colors by Kristian Rossi
Letters by Rob Leigh
The Rundown: Rock and his team discover that their mission might not go as smooth as they hoped.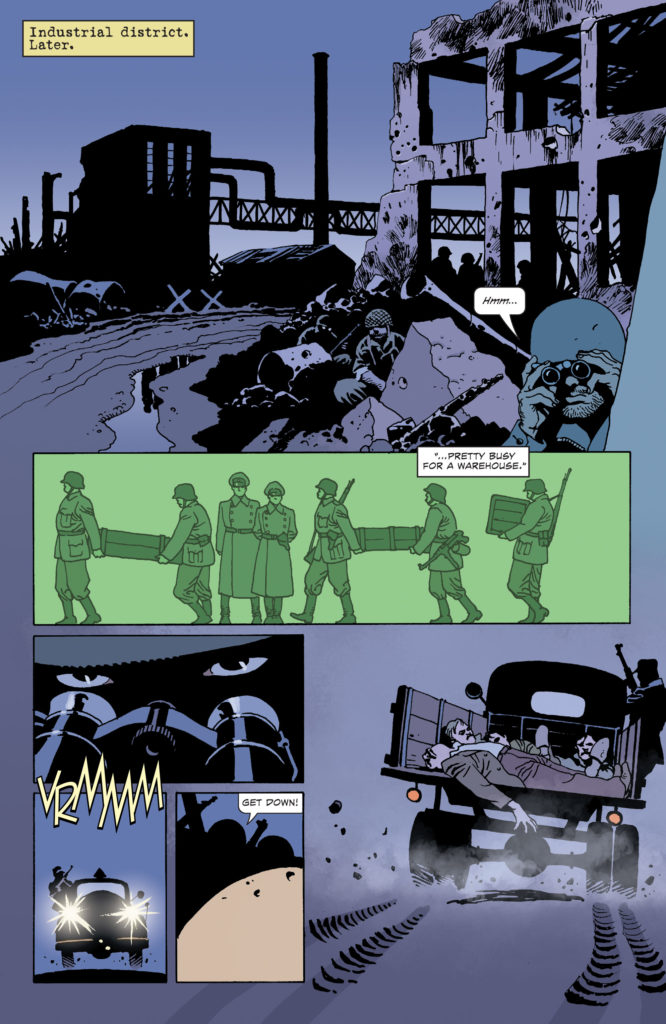 The more things change, the more they stay the same when a group of undead Nazis decide to hit a local bar for a few drinks and leave carnage in their wake. At the same time, Sgt. Rock and his crew have infiltrated behind enemy lines and have taken position to spy on the factory the soldiers are being made in.
After gathering some valuable intel, the team attempts to stop the supplies coming into the facility and find themselves dealing with some persistent, undead soldiers who have no fear of both death or dismemberment.
The Story: Campbell delivers some fun, frenetic and action filled moments throughout the story. I continue to enjoy the immediacy of the story and how it doesn't spend a lot of time explaining things before launching into the action and intrigue. There's a virtue in letting the reader experience the story rather than explaining it to them and this story does that really well.
The Art: Risso delivers some beautifully detailed and stylish art throughout. I love the style of the art and how it conveys both the danger of the plot as well as some great visual humor.