Scarlet Witch Annual #1
Marvel Comics
Written by Steve Orlando
Art by Carlos Nieto
Colors by Triona Farrell
Letters by Cory Petit
The Rundown: Agatha Harkness returns to teach Wanda a lesson, but her dark motives will have to contend with a Scarlet Witch who is no longer afraid.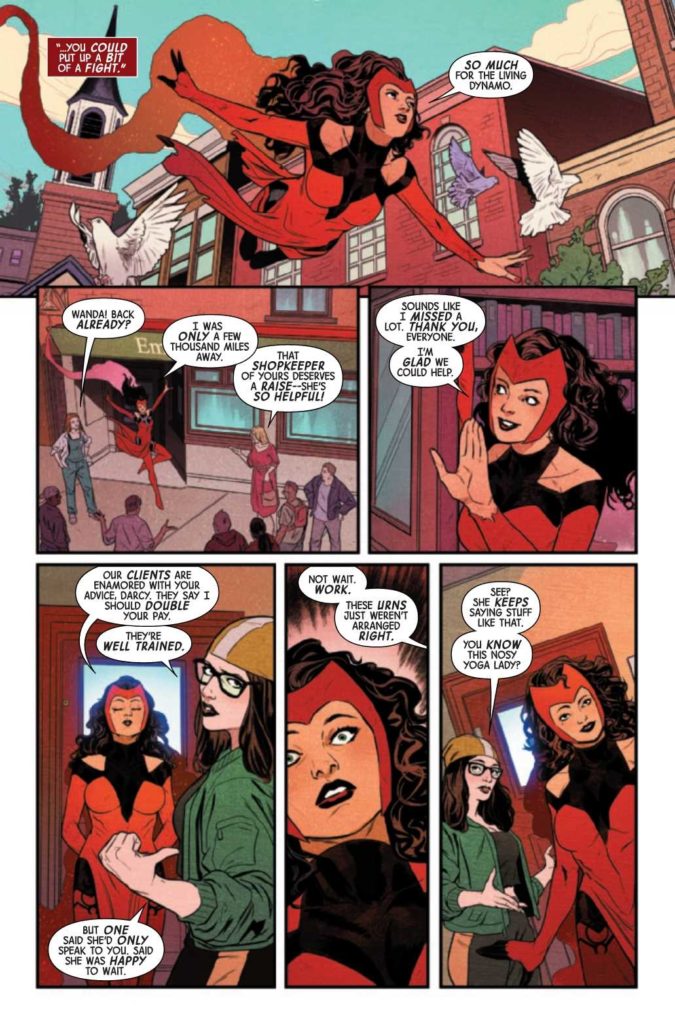 The powerful being known as Necrodamus has traveled to New Salem to have a meeting about the supposed vulnerability within the Scarlet Witch and how he can use it to access the power of Chthon that she is keeping within herself. Unfortunately, his meeting is with Agatha Harkness who has plans of her own.
After paying a visit to Wanda at her shop, Agatha decides to test the Scarlet Witch's control over the demon within her soul. A test that will bring the two to an understanding as well as reveal darker plans beneath the surface.
The Story: Orlando crafts a fun and entertaining story in this annual. Pitting Wanda against Agatha is great and their dynamic is filled with great emotion and surprises. I love how layered and engaging the story is and how the action works beautifully with the interpersonal conflict. The story is setting up a big and interesting conflict to come for the Marvel universe and I look forward to seeing what happens.
The Art: Nieto delivers some beautifully detailed and visually arresting imagery throughout the issue. The visual style crafts the characters perfectly and both the action and visual environments are amazing.