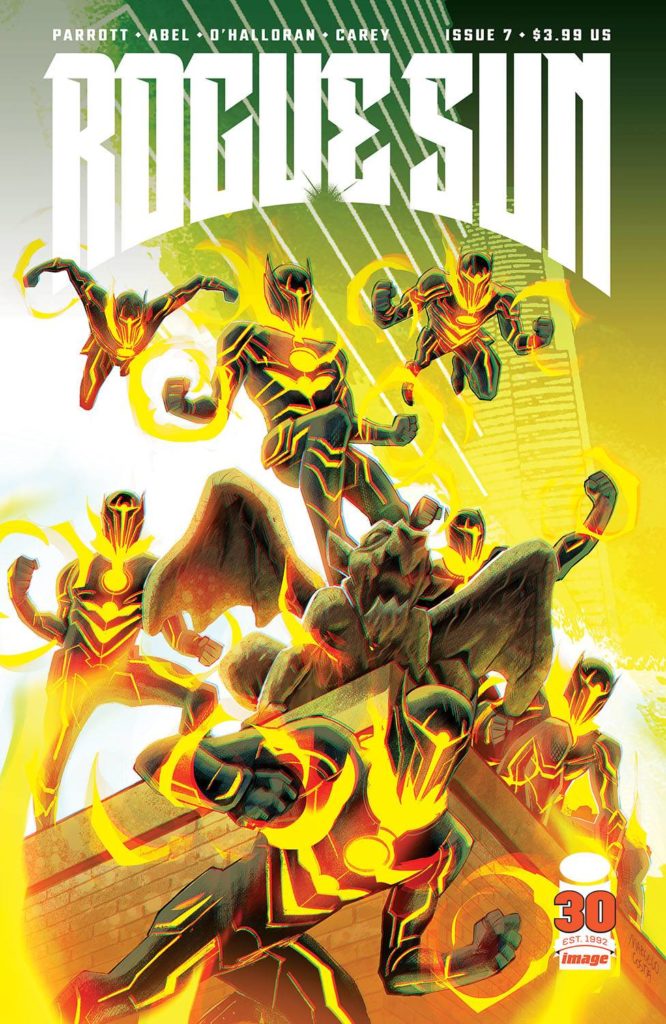 Rogue Sun #7
Image Comics
Written by Ryan Parrott and Nick Cotton
Art by Ze Carlos
Colors by Raul Angulo
Letters by Becca Carey
The Rundown: Dylan takes on an entity that offers him some interesting choices.
After causing more animosity with his stepbrother, the Rogue Sun calls to Dylan and he leaps into action. Traveling to the docks, he finds a giant sea creature terrorizing a group of fisherman. As he leaps into the fray, a mysterious stranger named Ornate stops time and gives Dylan a choice in how he will proceed in the battle.
Dylan will be subjected to a series of choices and their intended and unintended consequences. Choices that will show him what kind of hero he is. As Ornate taunts Dylan with his lack of experience, he gives the young hero another choice. One that will put someone else in control of Dylan's powers for his own unknown ends.
The Story: Parrott and Cotton craft a unique and entertaining story in this issue. I loved the "choose your own adventure" element of the plot and how different the story is based on the choices the reader makes. There are some great elements of humor in the story and I really enjoyed the cliffhanger ending and what it might mean for the character.
The Art: Ze Carlos delivers some beautifully detailed and exciting art in the issue. There is a lot going on visually and Carlos manages to make every action filled moment feel unique.