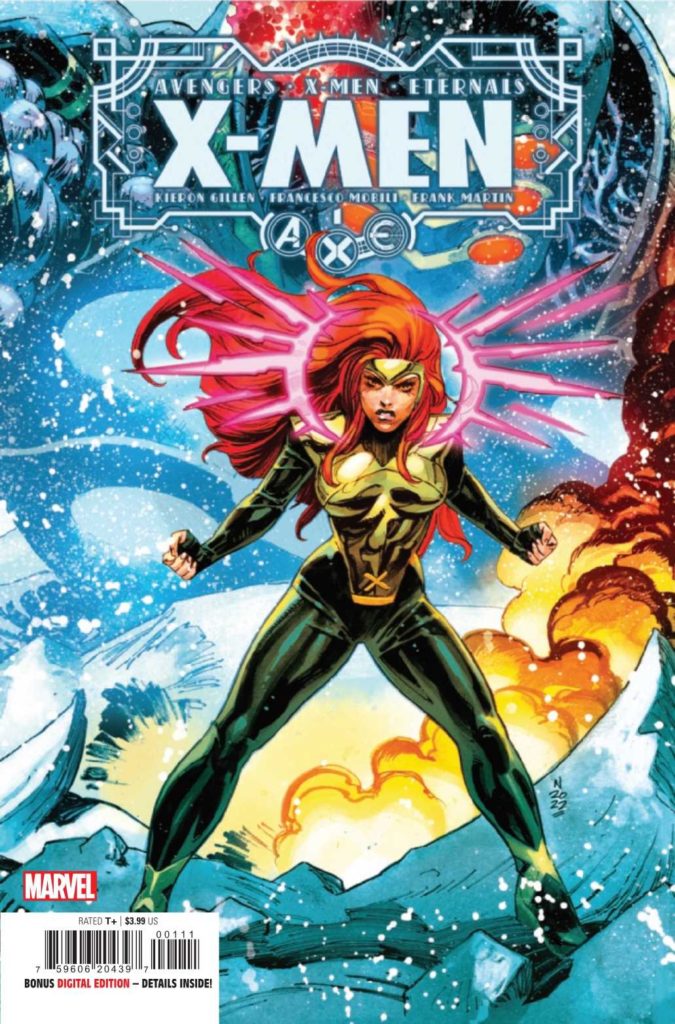 A.X.E.: X-Men #1
Marvel Comics
Written by Kieron Gillen
Art by Francesco Mobili
Colors by Frank Martin
Letters by Clayton Cowles
The Rundown: As the heroes attempt to travel within the Celestial, Jean Grey is judged.
The heroes have infiltrated the Celestial and have been unable to determine what is happening in the outside world. As they work their way deeper into the creature, they meet with resistance that forces them to head for what might be considered the heart. In order to protect them from the energy it radiates, Jean will have to connect with it.
Her connection leads to a trip through her life where her decisions are questioned and the Celestial begins to judge her for her actions, specifically her actions as the Phoenix. A move that will lead to a harsh judgment, but a more determined Jean Grey.
The Story: The story is entertaining. I enjoyed its focus on Jean and how her internal struggle to overcome the Phoenix continues to drive her. The story takes some interesting turns throughout and I continue to be impressed with the scope of it as well as how it deconstructs the characters within it.
The Art: Mobili crafts some beautiful and visually thrilling art throughout the issue. The focus on the characters helps to enhance the mood of the story and its themes.