Prodigy: The Icarus Society #3
Image Comics
Written by Mark Millar
Art by Matteo Buffagni
Colors by David Curiel
Letters by Clem Robins
The Rundown: Murder, betrayal and mystery surround Edison's new association with a group of sociopathic super geniuses.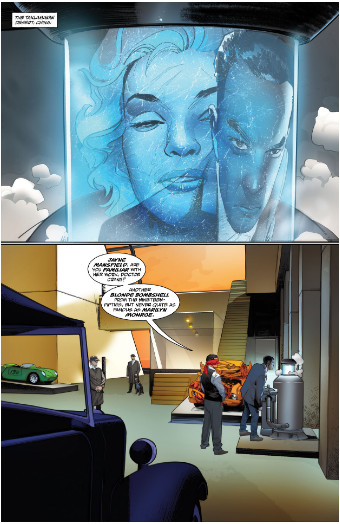 Under orders from the man who implanted a bomb inside him, Edison travels to the desert of China to meet with another member of the mysterious Icarus Society. Unfortunately, the mysterious Koffka is already ahead of him and reveals that he not only knows why he has come, but also that his wife has infiltrated Tong's inner circle and removed one threat before revealing that he is the bigger one.
After an intense escape attempt, Edison finds himself on Koffka's plane heading back to Tong's base when an unexpected incident forces the plane to crash and the party to begin a dangerous journey to discover a city of legend.
The Story: Millar continues to craft a compelling, action packed mystery that is filled with great characters and awesome twists and turns that keep me coming back for more. The adventure in this issue is thrilling and I love how unique every character is. I continue to be excited about this series and cannot wait for the next issue.
The Art: Buffagni delivers some beautifully detailed and thrilling art in this issue. The action is visually stunning and the imagery is as compelling as the story.