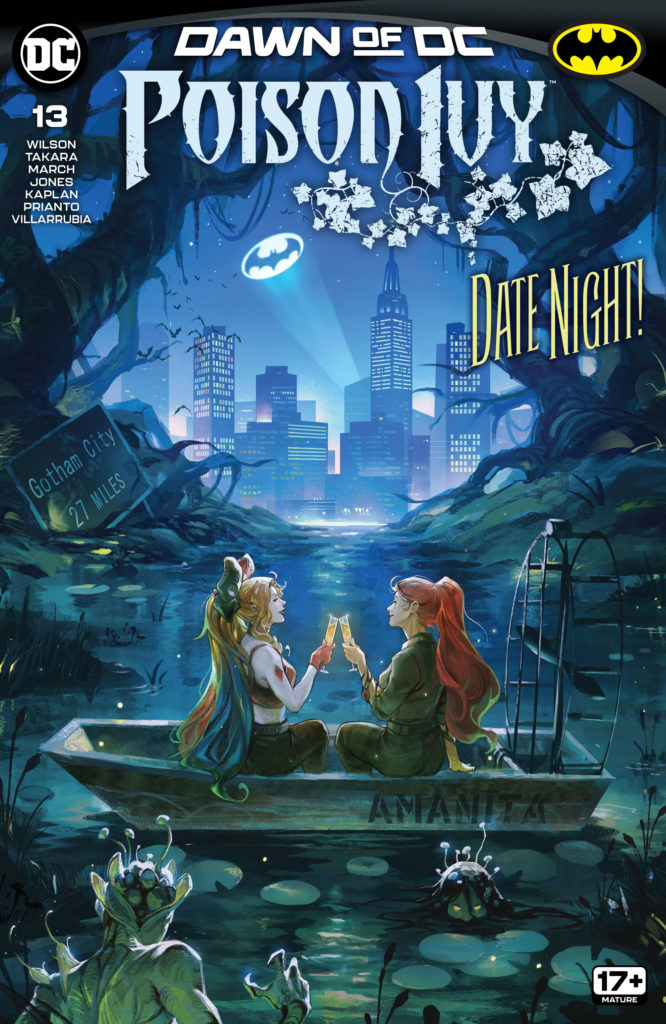 Poison Ivy #13
DC Comics
Written by G. Willow Wilson
Art by Marcio Takara, Guillem March, Kelley Jones, and A.L. Kaplan
Colors by Arif Prianto and José Villarrubia
Letters by Hassan Otsmane-Elhaou

The Rundown: Ivy's return to Gotham is marred by her past. As she attempts to find a peaceful dwelling, she must first make a deal with an old ally.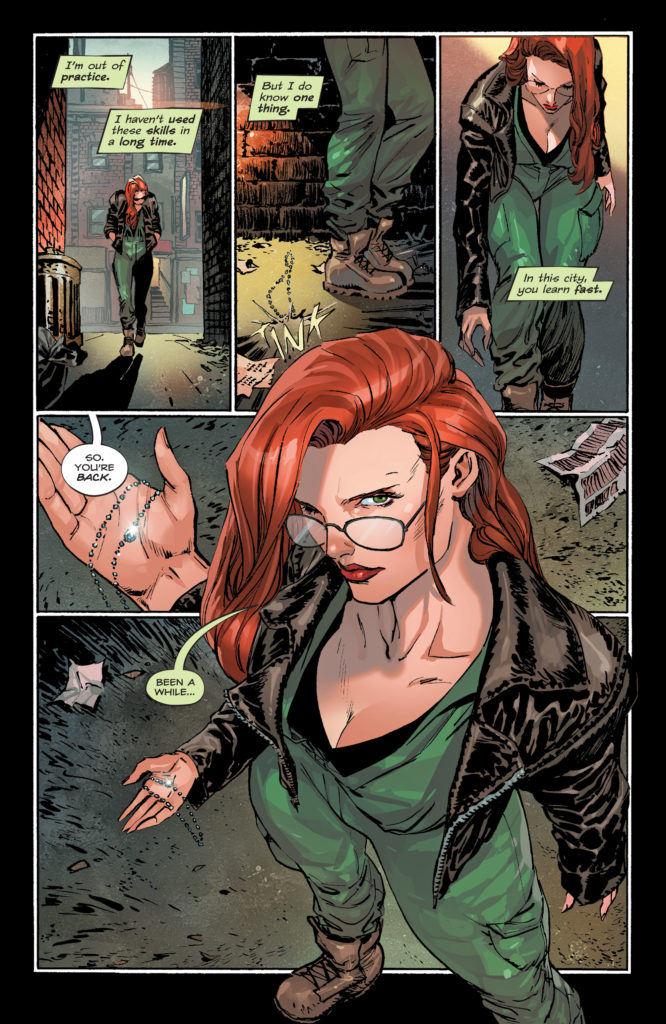 Ivy begins her morning with Harley. Afterwards, when she goes out for a walk and breakfast, Ivy runs into an old friend that warns her of the Batfamily's interest in her activities. She is soon confronted by Batman and the two have a discussion. Later Ivy searches for a hideaway near the Green and encounters Killer Croc. Then, after a brief altercation, the two come to an agreement. Lastly, Ivy takes a job that leads to an unexpected find.

The Story: The majority of this story is told through narration. I am such a fan of Ivy's introspective. The writing here is beautiful and relatable. This iteration of Ivy and her journey toward rediscovery is both moving and thought provoking. Facing one's past and moving forward is harrowing, and Ivy's address of this situation feels realistic.

The Art: This good looking issue is created in a traditional comic book style. The artwork is extremely detailed and realistic with emphasis placed on both character and environment.