Dark Knights of Steel #11
DC Comics
Written by Tom Taylor
Art by Yasmine Putri
Colors by Arif Prianto
Letters by Wes Abbott

The Rundown: The House of El and their allies make plans to stop a villain. A surprising enemy is revealed.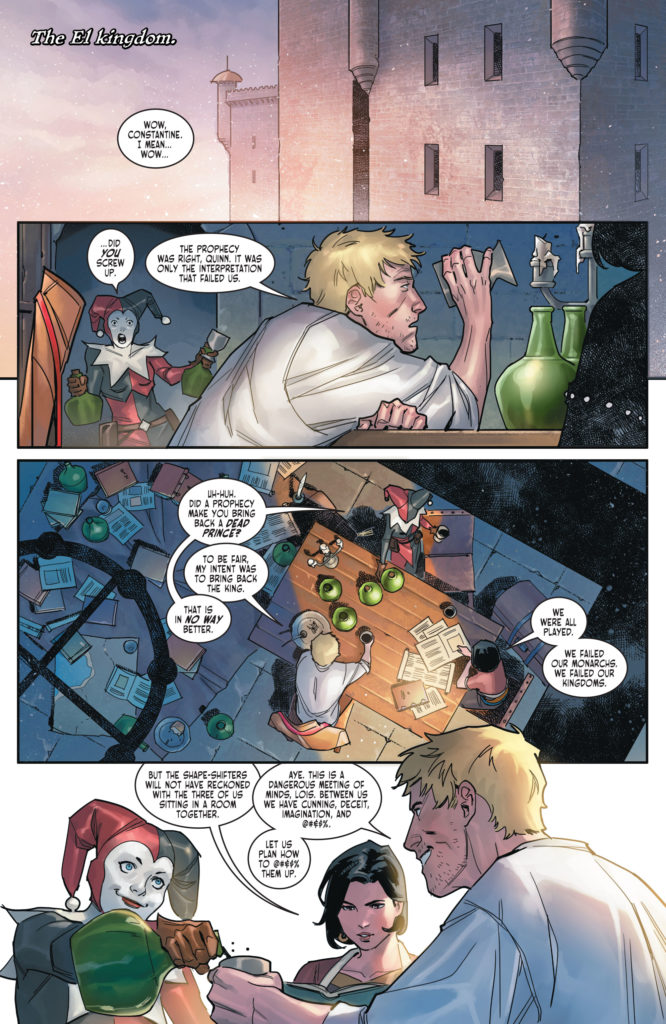 The story opens with an interesting conversation between the representatives of three kingdoms. Elsewhere, Bruce and Clark have a heart to heart regarding their relationship and current events. Meanwhile, Protex learns of something disturbing. His subsequent actions lead to a conflict involving the El brothers and Alfred. Later, the Kingdom of El shores its defenses and Bruce and Clark strive to make alliances with their past foes. Soon, Queen Lara shares her plan with her family. Finally, a trusted soldier's unexpected partnership is disclosed.

The Story: The penultimate chapter in this series sets up some interesting activities. And while there is limited action, it foretells a final chapter that is certain to be a high octane thriller. I liked the emotional depth that permeates the issue as several of the characters finally have their much needed "healing" conversations, while others explain their intentions. I was also impressed at the pacing as this narrative is jam packed with content. Overall, I enjoyed this story and look forward to the series' conclusion.

The Art: The illustration is crafted in a medieval styling with realism at its core. The panels are beautifully rendered and the attention to character and background make for an immersive experience.