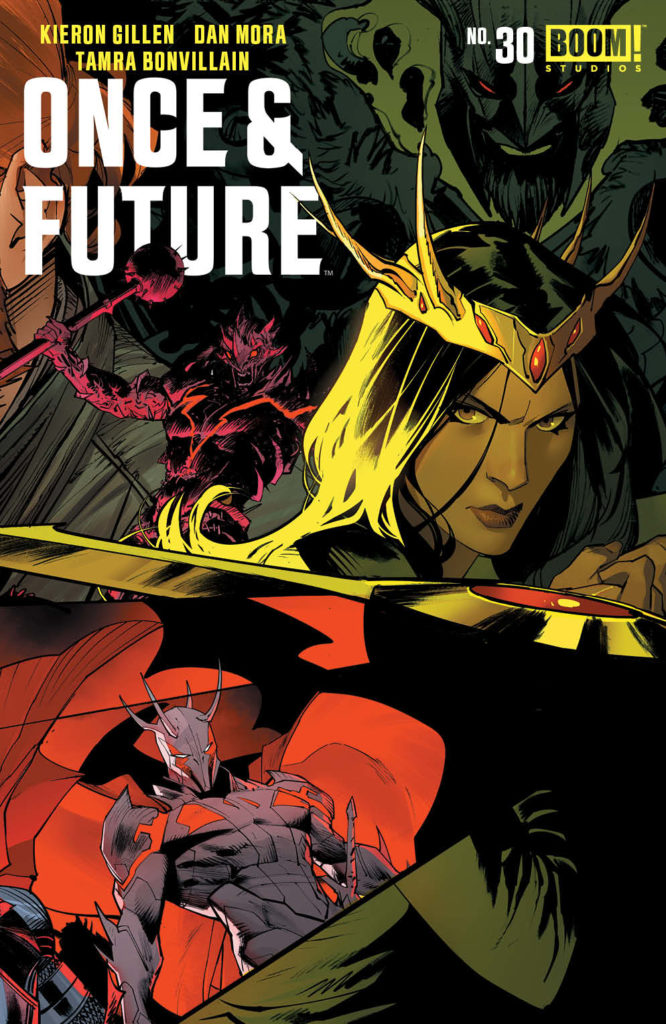 Once & Future #30
Boom! Studios
Written by Kieron Gillen
Art by Dan Mora
Colors by Tamra Bonvillain
Letters by Ed Dukeshire
The Rundown: Duncan and Bridgette attempt to end the magical takeover of the country, but a personal betrayal could mean death.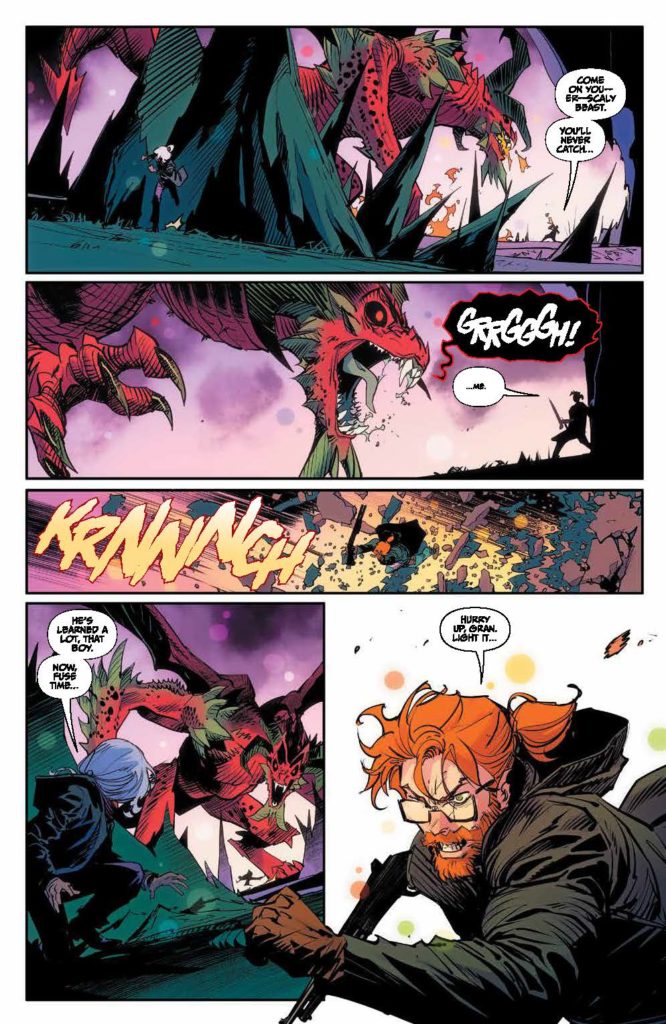 Rain is falling on England and under the river, Duncan and Bridgette fight Merlin who is trying to prevent them from releasing the power of Lear. Unfortunately, their plan is hampered further by the betrayal of Mary who wants Merlin to bring back her Galahad. At the same time, Lancelot laments his future and what his purpose will be once his quest is over.
Bridgette gives her grieving daughter some hard truth as Duncan finds himself face to face with Merlin in the form of a dragon. A last minute save from Rose gives them time to enact the final part of their plan, but a reluctant Lear will have to be stopped by a surprise intervention.
The Story: Gillen brings this story to a fantastic, action packed and emotional conclusion. Every story point is brought to an awesome close and there are some wonderful emotional moments between the characters that emphasize why I loved reading this series and learning about these characters. I love the way the series and the issue are such a love letter to the concept of the power of story and I would love to see these characters return in some fashion.
The Art: Dan Mora pulls out all the stops visually in this finale. The art is bold, brilliant and beautiful as the characters deal with not only huge, otherworldly threats, but also emotional connections.