Dragon Con 2017 is less than a month away and news from the event is starting to spread, giving fans and attendees a glimpse of what they can expect from this year's festivities.
One of the newest features of Dragon Con is the Dragon Awards. These fan-focused awards recognize excellence in multiple categories from gaming, fiction, comics and filmed entertainment. The Second Annual awards will be announced throughout Labor Day weekend. The awards allow for fans to let their voices be heard and it's not too late to get involved. To vote, fans much register on the Dragon Awards website: http://application.dragoncon.org/dc_fan_awards_signup.php   Ballots are then emailed to registered voters a few days later.
Here are some of the nominees for the 2017 Dragon Awards:
Best Science Fiction Novel
Rise by Brian Guthrie
Babylon's Ashes by James S.A. Corey
The Collapsing Empire by John Scalzi
Death's End by Cixin Liu
A Closed and Common Orbit by Becky Chambers
The Secret Kings by Brian Niemeier
Escaping Infinity by Richard Paolinelli
Space Tripping by Patrick Edwards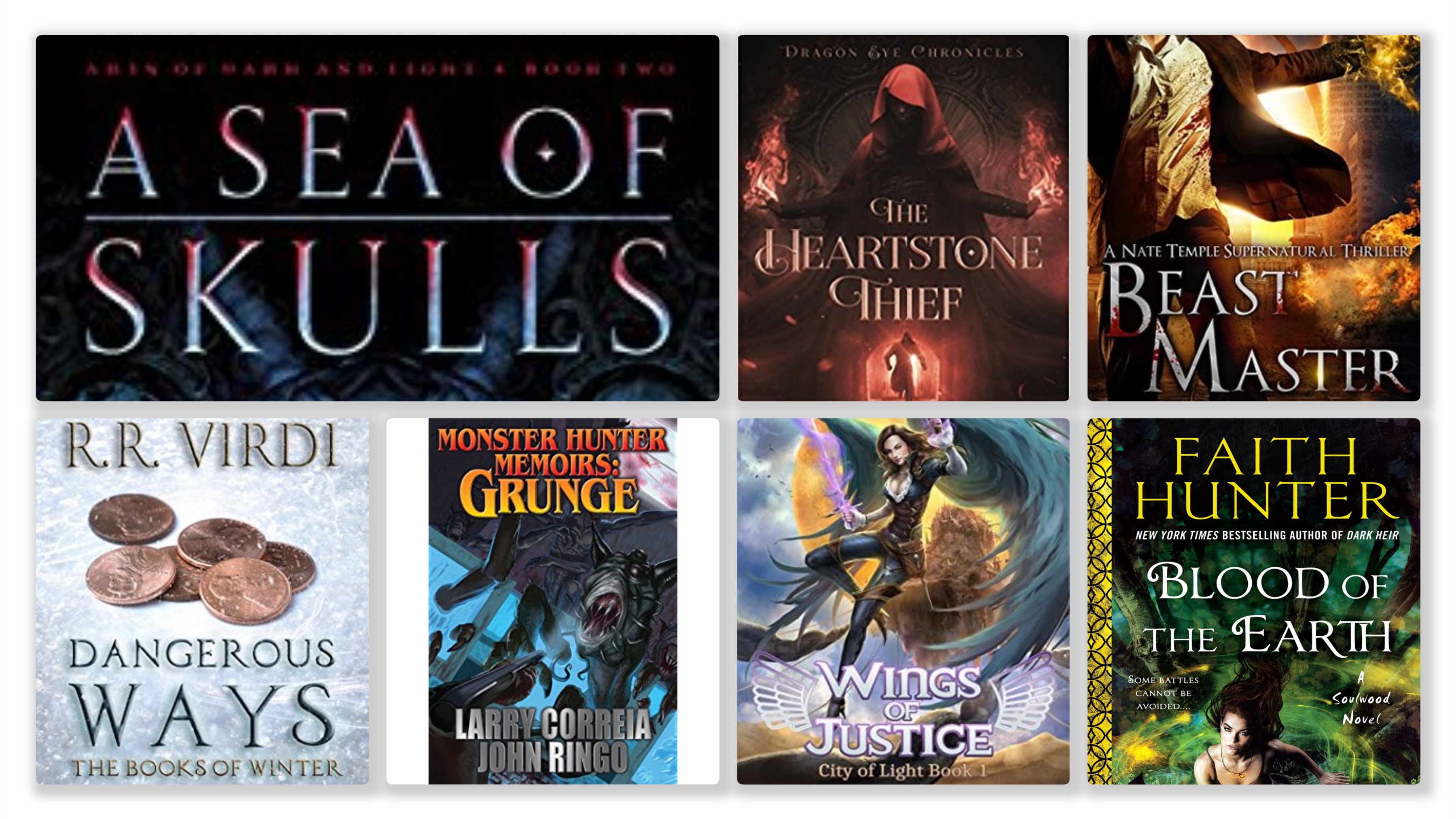 Best Fantasy Novel
A Sea of Skulls by Vox Day
The Heartstone Thief by Pippa DaCosta
Beast Master by Shayne Silvers
Dangerous Ways by R.R. Virdi
Blood of the Earth by Faith Hunter
Monster Hunter Memoirs: Grunge by Larry Correia and John Ringo
Wings of Justice by Michael-Scott Earle
Best Comic Book
Motor Girl by Terry Moore
Wynonna Earp Legends by Beau Smith, Tim Rozon, Melanie Scrofano, Chris Evenhuis
Monstress by Marjorie Liu, Sana Takeda
Buffy The Vampire Slayer Season Eleven by Christos Gage, Rebekah Isaacs
Ms. Marvel by G. Willow Wilson, Takeshi Miyazawa
Saga by Brian K. Vaughan, Fiona Staples
The Dresden Files: Dog Men by Jim Butcher, Mark Powers, Diego Galindo
Best Science Fiction or Fantasy TV Series
Doctor Who, BBC
Lucifer, Fox
Westworld, HBO
Wynonna Earp, Syfy
Marvel's Agents of Shield, ABC
The Expanse, Syfy
Stranger Things, Netflix
Stan Lee's Lucky Man, Sky1
Best Science Fiction or Fantasy Movie
Guardians of the Galaxy Vol. 2 directed by James Gunn
Doctor Strange directed by Scott Derrickson
Passengers directed by Morten Tyldum
Logan directed by James Mangold
Arrival directed by Denis Villeneuve
Wonder Woman directed by Patty Jenkins
Rogue One: A Star Wars Story directed by Gareth Edwards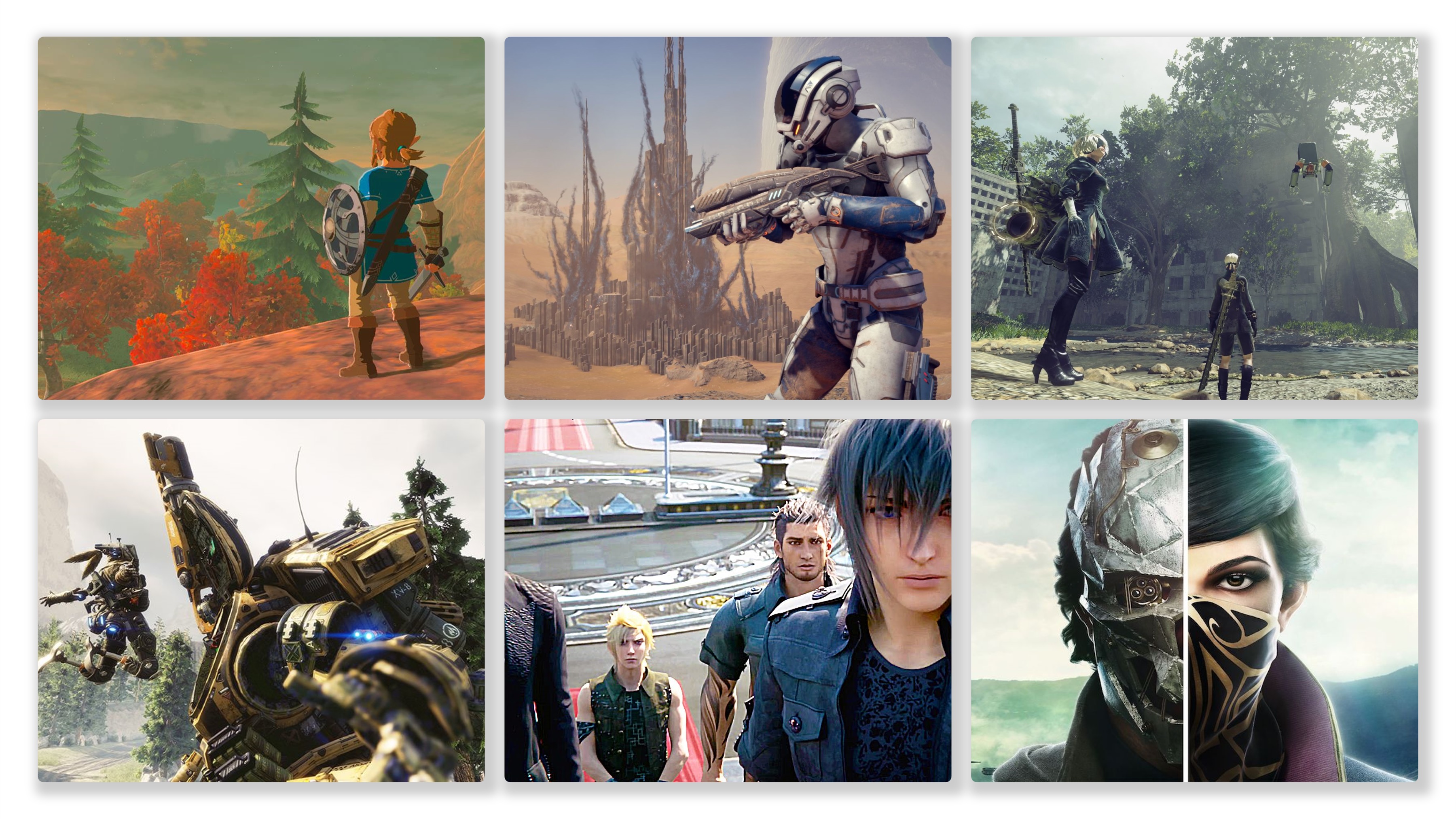 Best Science Fiction or Fantasy PC / Console Game
Final Fantasy XV by Square Enix

Titanfall 2 by Respawn Entertainment

Mass Effect: Andromeda by Bioware

Dishonored 2 by Arkane Studios

NieR: Automata by PlatinumGames

The Legend of Zelda: Breath of the Wild by Nintendo
This is a small sampling of the categories available to be voted on by the fans. The full ballot can be accessed here: awards.dragoncon.org/2017-ballot/ . All voting will be done electronically and only on the Dragon Awards site. No memberships or other qualifiers are required, making the voting open to all of the fans of all forms of science fiction. Fans have until Monday, August 28th at 11:59 p.m., Eastern, to register.  Voting ends 24-hours later, on Tuesday, August 29th at 11:59 p.m., also Eastern.
Dragon Con will take place this Labor Day weekend from September 1-4.
Follow me on Twitter @superpoweredfan.