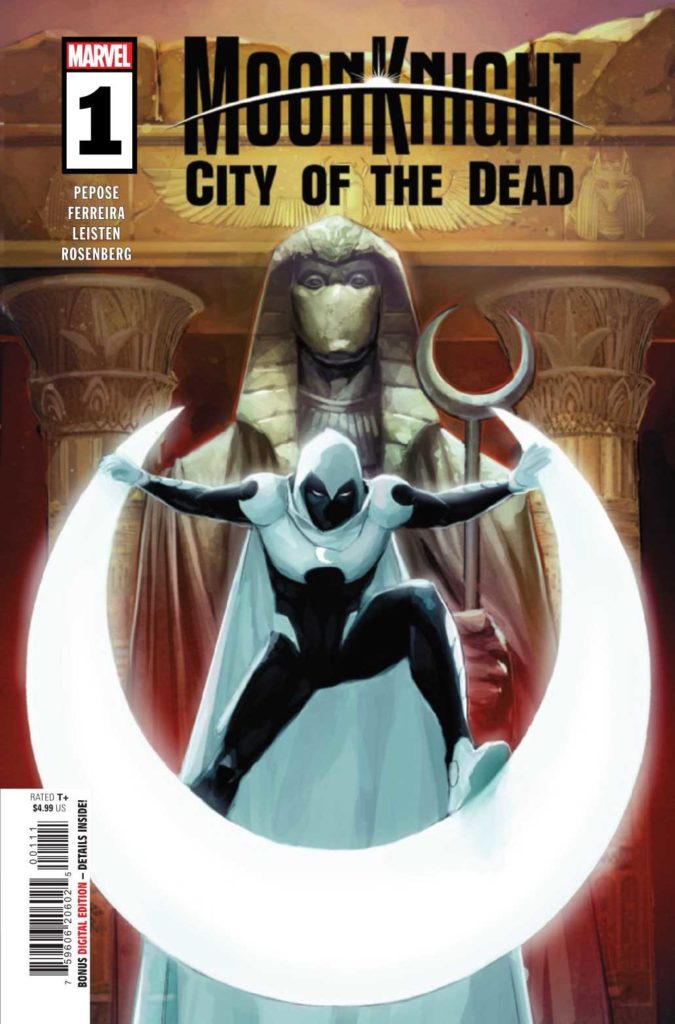 Moon Knight: City of the Dead #1
Marvel Comics
Written by David Pepose
Art by Marcelo Ferreira
Inks by Jay Leisten
Colors by Rachelle Rosenberg
Letters by Cory Petit
The Rundown: To save a child, Moon Knight will face the City of the Dead and his own ghosts.
A cult has sprung up in the city. A cult that worships the god of the dead and their next victim is a young child who frequents the Mission. When Moon Knight intervenes to stop him from being sacrificed, he succeeds. Unfortunately, the boy's injuries will cause him to seek out the help of Hunter's Moon at his clinic.
With the boy barely hanging on to life, Marc makes the decision to enter the City of the Dead to retrieve the boy's soul. What he doesn't know is that there is someone there waiting for him that needs the boy and is willing to throw some powerful enemies at Moon Knight to secure it. He also doesn't know that he might have a potential ally in a ghost from his past.
The Story: Pepose crafts a story that begins with great action and tension and manages to ramp up that tension with every page. The action is thrilling throughout and I love how quickly the story evolves with the presence of Marc in the city of the dead. The story is filled with potential for the character and culminates in great reveals and a story that will tease some big battles ahead with Marc and the villains from his past. I look forward to seeing what happens next.
The Art: Ferreira delivers some great art throughout the issue. The action is visually stunning and as thrilling as the story.