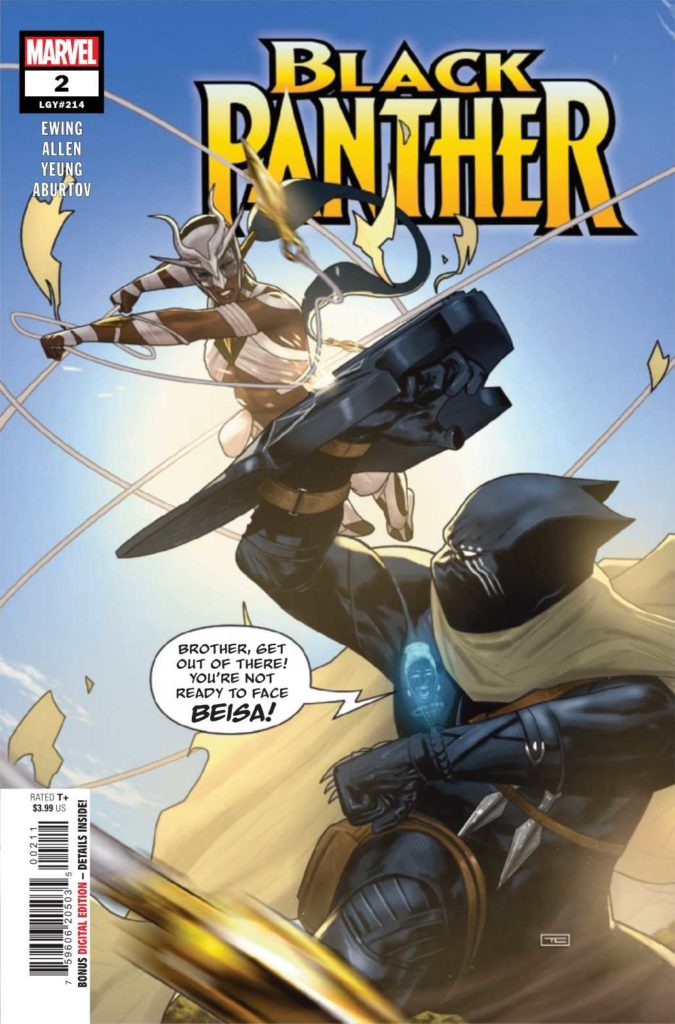 Black Panther #2
Marvel Comics
Written by Eve L. Ewing
Art by Chris Allen
Inks by Craig Yueng
Colors by Jesus Aburtov
Letters by Joe Sabino
The Rundown: T'Challa takes on a fellow night stalker as bigger and more dangerous plans are being laid.
T'Challa's mission in Birnin T'Chaka is giving him a unique perspective on things as he lives undercover in order to get information. After taking to the streets, he finds himself face to face with a woman named Beisa who is quite skilled at combat and escaping.
After speaking with Shuri, Black Panther is called to a meeting to get both information and equipment while one of the powerful families in the city continues to plot for more and is willing to use a Deathlok in order to achieve it.
The Story: Ewing is crafting an interesting story of a king in exile. The story has some great action and teases some interesting characters throughout. I like seeing T'Challa live off the grid and undercover in the city. It continues to give a unique perspective on Wakanda that we don't see often. I like some of the side characters as well and am interested in seeing how they shape this story. I like the Deathlok storyline and want to see where it goes next.
The Art: Allen delivers some fun, engaging and visually compelling art in the issue. The imagery is wonderfully detailed and the action thrills the eyes.