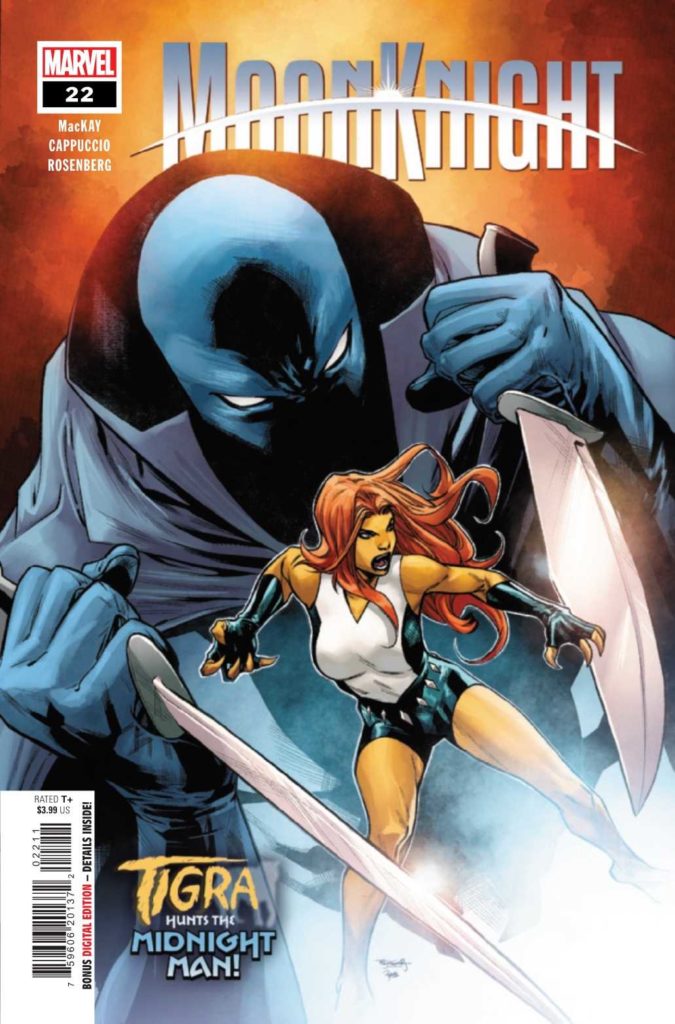 Moon Knight #22
Marvel Comics
Written by Jed MacKay
Art by Alessandro Cappuccio
Colors by Rachelle Rosenberg
Letters by Cory Petit
The Rundown: An old villain of Moon Knight's returns and Tigra decides to investigate.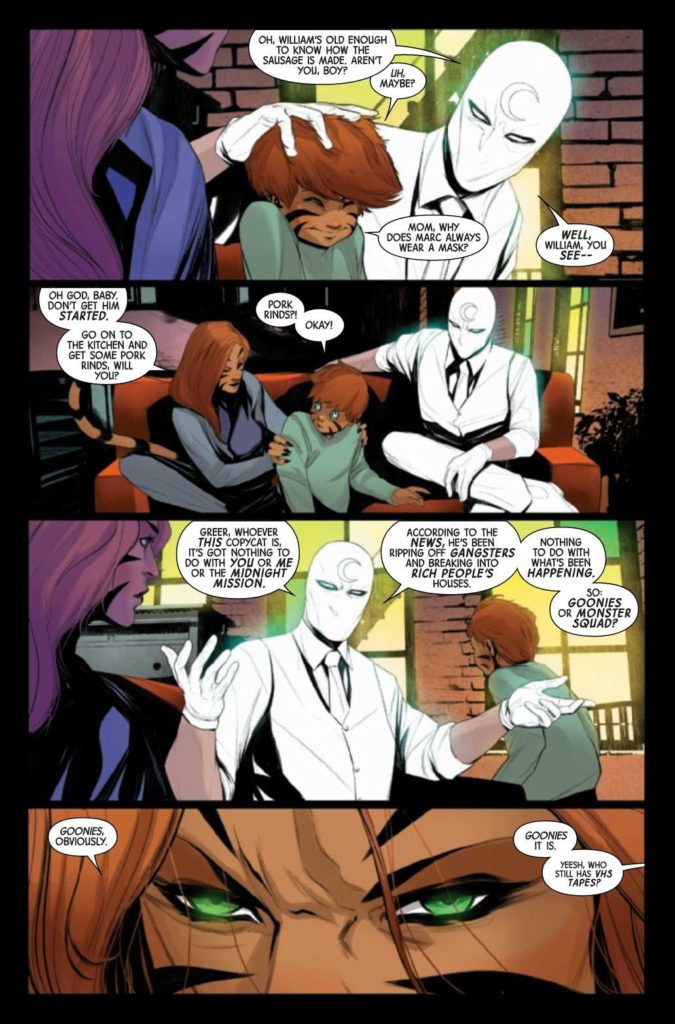 There's been a rash of burglaries in the city with the calling card of the Midnight Man, an old foe of Moon Knight's. As Marc spends time with Greer and her son, he doesn't seem interested in investigating the matter which angers Tigra.
Tigra decides to take on the case herself and gets some background information before meeting up with Hawkeye to discuss things. As she hunts for her prey through the night, she revels in this aspect of herself before discovering who the Midnight Man actually is. A revelation that will change everything about her relationship with Marc Spector.
The Story: An entertaining, thoughtful and engaging story from MacKay. Giving Tigra more agency in the series is a great touch that rounds out her relationship with Marc while also giving her the ability to deal with personal issues that she has faced as a character. The mystery in the issue is done really well and I loved the reveal and what it means for Moon Knight's investigation. I also really enjoyed the moments with Tigra and her son and how she approaches being a hero.
The Art: Cappuccio delivers thrilling and beautifully detailed art throughout the issue. The visuals are sharp and seeing Tigra in action was awesome.