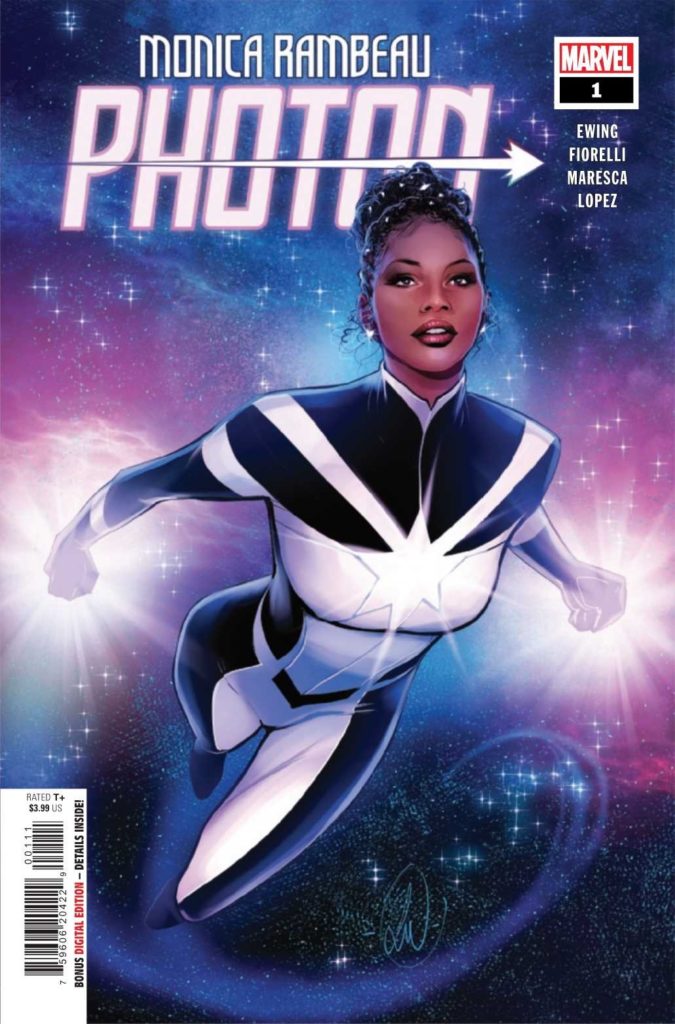 Monica Rambeau: Photon #1
Marvel Comics
Written by Eve L. Ewing
Art by Luca Maresca and Ivan Fiorelli
Colors by Carlos Lopez
Letters by Clayton Cowles
The Rundown: Monica does everything she can to help, but her relentless pursuit could be causing her more harm than good.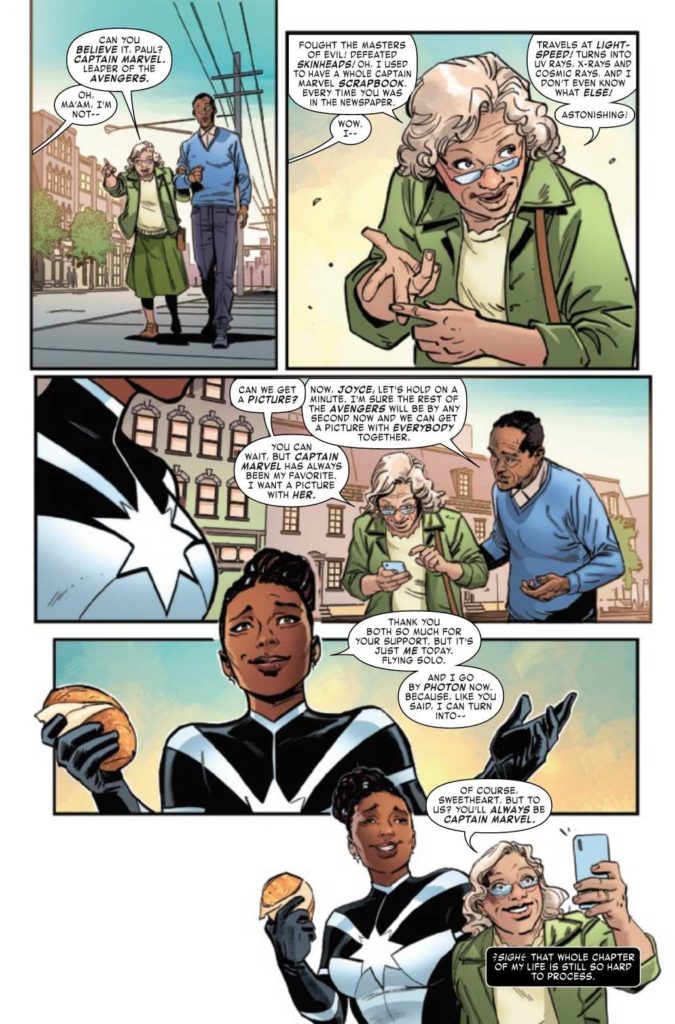 Monica Rambeau is on a mission, but she decides to make a stop in the city to get something to eat. After dropping off a package to Dr. Strange and Wong, a noise outside the Sanctum gets her attention and she finds herself fighting a strange new threat in the city with the help of Spider-Man.
In the aftermath of the fight, it is revealed that the villain is someone Spider-Man knows. Someone who believes that something is coming that will destroy the universe. Something that is directly connected to Monica Rambeau.
The Story: An entertaining debut issue that utilizes its characters really well. Ewing crafts an engaging premise with a mystery at its center that I found intriguing in both its scope and its implications for the character. I love that the world of Monica Rambeau is being explored and how the story gives her more agency and depth.
The Art: Both artists deliver stellar visuals throughout the issue. I love the visual style of the series and the action is stunning.