Middlewest #17
Image Comics
Written by Skottie Young
Art by Jorge Corona
Colors by Jean-Francois Beaulieu
Letters by Nate Piekos
The Rundown: The war to free Abel and his friends begins and father and son have an unexpected reunion.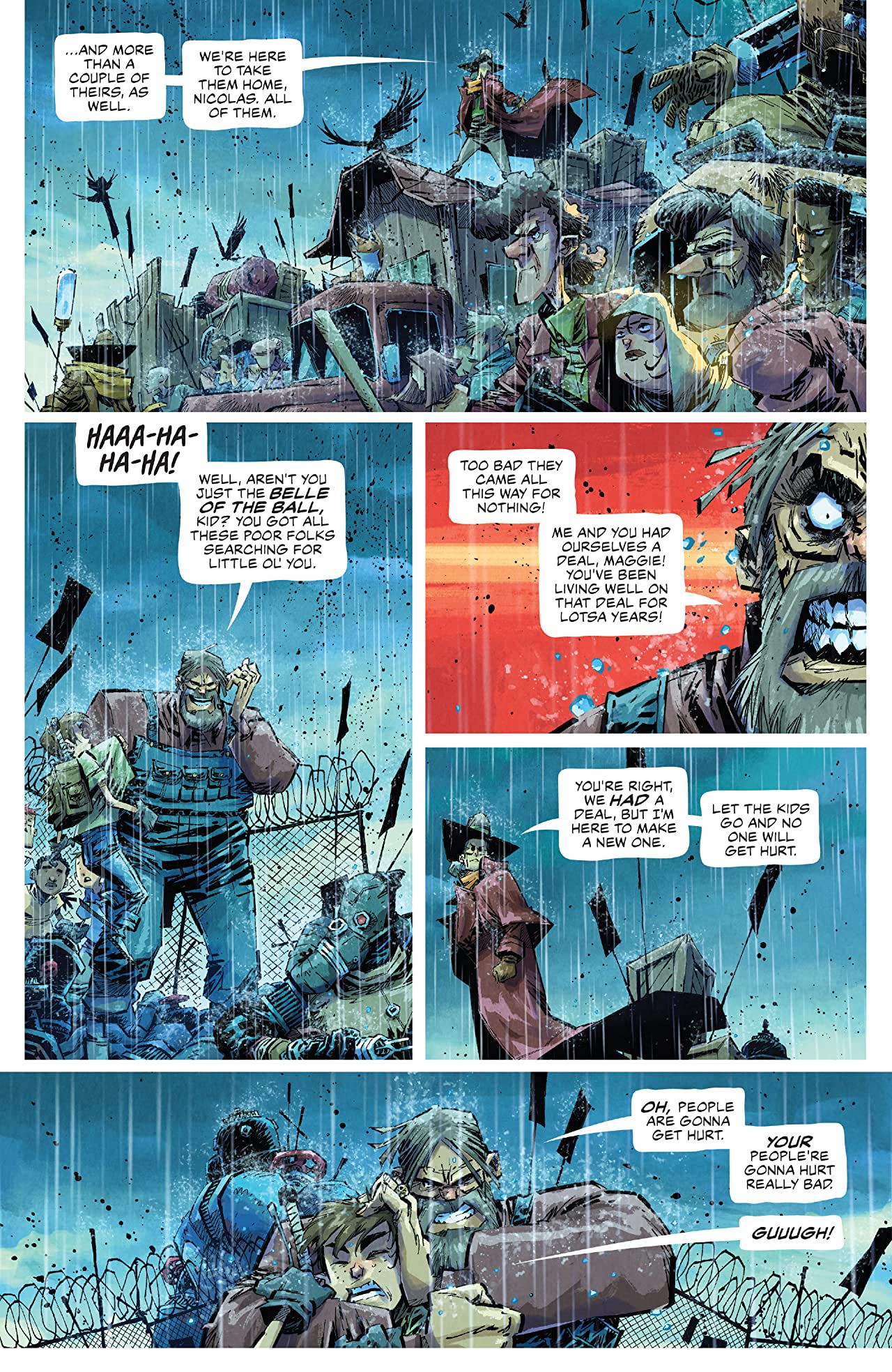 Maggie and the others have come to free the children kidnapped by Raider and his men. With Abel in his clutches, Raider begins his attack and forces Abel to watch the slaughter. As the battle rages, Fox tries to help and gives Abel enough of a chance to escape with Raider on his trail.
The battle between the boy and the man intensifies when Maggie steps in to help and Abel finally begins to let loose with the rage that's been building inside of him. A rage that will not only be unleashed on Raider and his farm, but also get the attention of a familiar face.
The Story: Everything that has been building in this story comes to a head in this issue. Skottie Young puts all the players in place and expertly weaves their personal and internal conflicts into an expertly conducted symphony. The story is gripping and once it has the reader, it doesn't let go. The plot is intense and so are the characters. Young brings the story to a beautiful climax with an ending that is guaranteed to be just as intense as the rest of the story.
The Art: Jorge Corona is given the opportunity to go big and bold with the art in this issue and that shines through in both the intensity of the battle scenes as well as the conflict between Raider and Abel. Everything looks amazing and the action is visceral and visually stunning.