Writer/Director Michael Dougherty is bringing the legendary monster Godzilla back to the screen for Warner Brothers with a new film that has the creature taking on new threats.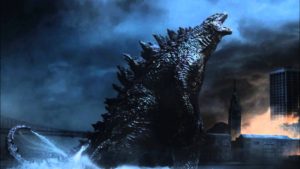 Godzilla: King of the Monsters will have Godzilla taking on other legendary monsters including Mothra, Ghidorah and Rodan. The film which is the third in a sequence of Monsterverse films from Warner Brothers and Legendary Entertainment which started with Godzilla (2014) and continued with Kong: Skull Island (2017).
The film also boasts an all-star cast that includes Ken Watanabe returning as Dr. Ishiro Serizawa from Godzilla, Kyle Chandler (Bloodline), Millie Bobby Brown (Stranger Things), Bradley Whitford (Get Out), Vera Farmiga (Bates Motel), Ziyi Zhang (Crouching Tiger, Hidden Dragon) and O'Shea Jackson Jr. (Straight Outta Compton).
The film is currently in pre-production with location shooting in China to begin soon.
Godzilla: King of the Monsters is scheduled for release March 22, 2019.
@superpoweredfan on Twitter.