Lucasfilm is bringing Star Wars back into the world of publishing with its new initiative Star Wars: The High Republic and the studio just wrapped up a live streaming event to introduce fans to the new stories set for a galaxy far far away.
Writers Charles Soule, Justina Ireland, Cavan Scott, Daniel José Older, and Claudia Gray sat down for the hour-long event to give a behind the scenes look at the new series of novels and comics that will take readers back to the age of the High Republic where Jedi patrol the galaxy as "guardians of peace and justice".
The High Republic will tells the stories of new characters, new conflicts and new enemies as an unknown threat rises in the galaxy. The stories will be released in a new series of novels for all ages along with comics and graphic novels.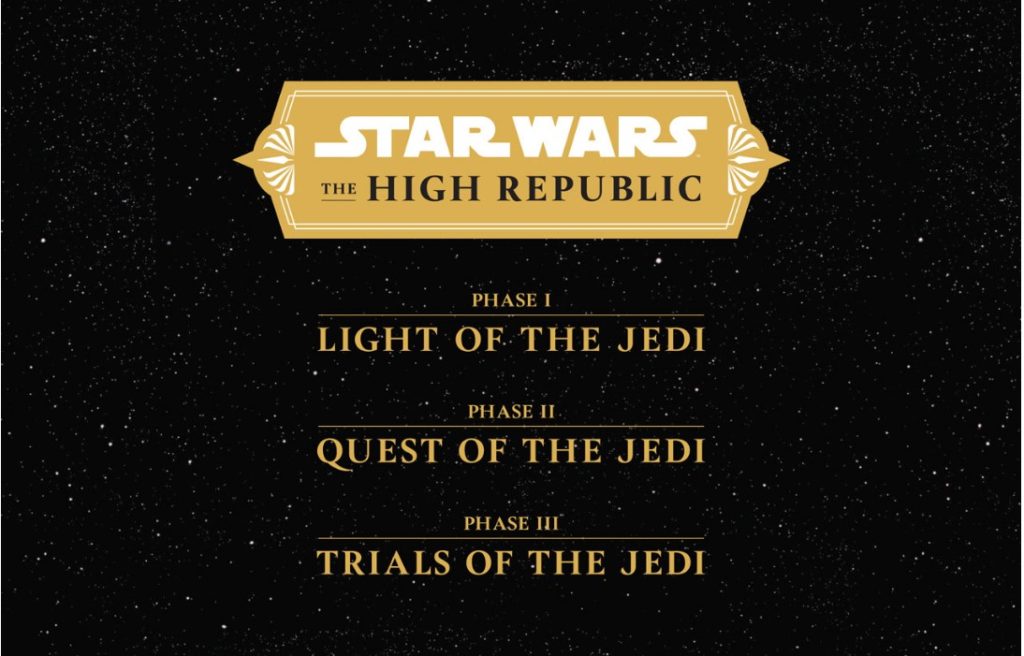 The titles announced at the panel only represent the first phase of a multi-year project rollout. While there is no information about the next phases, Lucasfilm did reveal what they are.
The golden age of the Jedi begins with Star Wars The High Republic.