Love Everlasting #2
Image Comics
Written by Tom King
Art by Elsa Charretier
Colors by Matt Hollingsworth
Letters by Clayton Cowles
The Rundown: Joan's search for love will attract the attention of a dangerous man.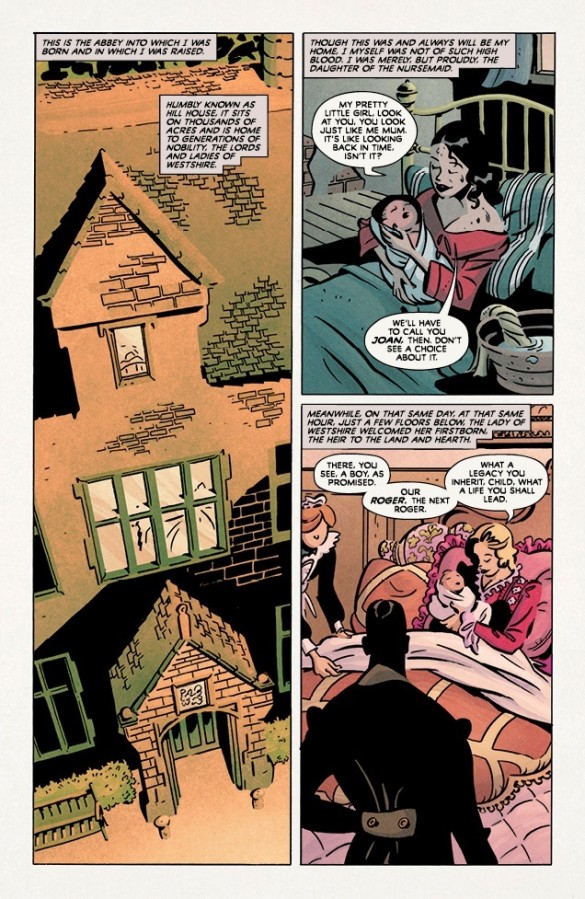 Born the daughter of a household servant, Joan is raised alongside the newborn son of the Lord of the Manor. As both children grow up together, their friendship takes a natural turn towards romance. Unfortunately, their relative stations in life become a barrier to their feelings for one another.
As the pair continue to grow closer, Joan insists that her love Roger teach her to hunt. When the romance is discovered, a violent altercation leads to Roger leaving the Manor. When he returns for Joan, she reveals that she's waiting for someone else. Someone she knows is there to kill her. Someone she is determined to kill first.
The Story: Tom King continues to craft an interesting and entertaining story and this issue. While I enjoy the characters, the setting and the overall feel of the story, the mystery at the heart of the series continues to intrigue and engage me as a reader. I love the twist towards the end of the story and makes me even more interested in finding out more about Joan and what is happening to her.
The Art: Elsa Charretier deliver some beautifully detailed art with a masterful style that is brilliantly reminiscent of romance comics. I love the look and feel of this issue as well as how the classic style also incorporates some visually interesting violence.