Locke & Key: In Pale Battalions Go #1
IDW Publishing
Written by Joe Hill
Art by Gabriel Rodriguez
Colors by Jay Fotos
Letters by Shawn Lee
The Rundown: In a time of war overseas, one of the Locke children decides he wants to be a hero with a supernatural advantage.
Jonathan Locke wants to go to war, but he is too young and when his father catches him trying to enlist, the elder Locke imposes a military style punishment for his wayward son. Undeterred, Jonathan uses his knowledge of the keys to enact a plan to get him on the front lines.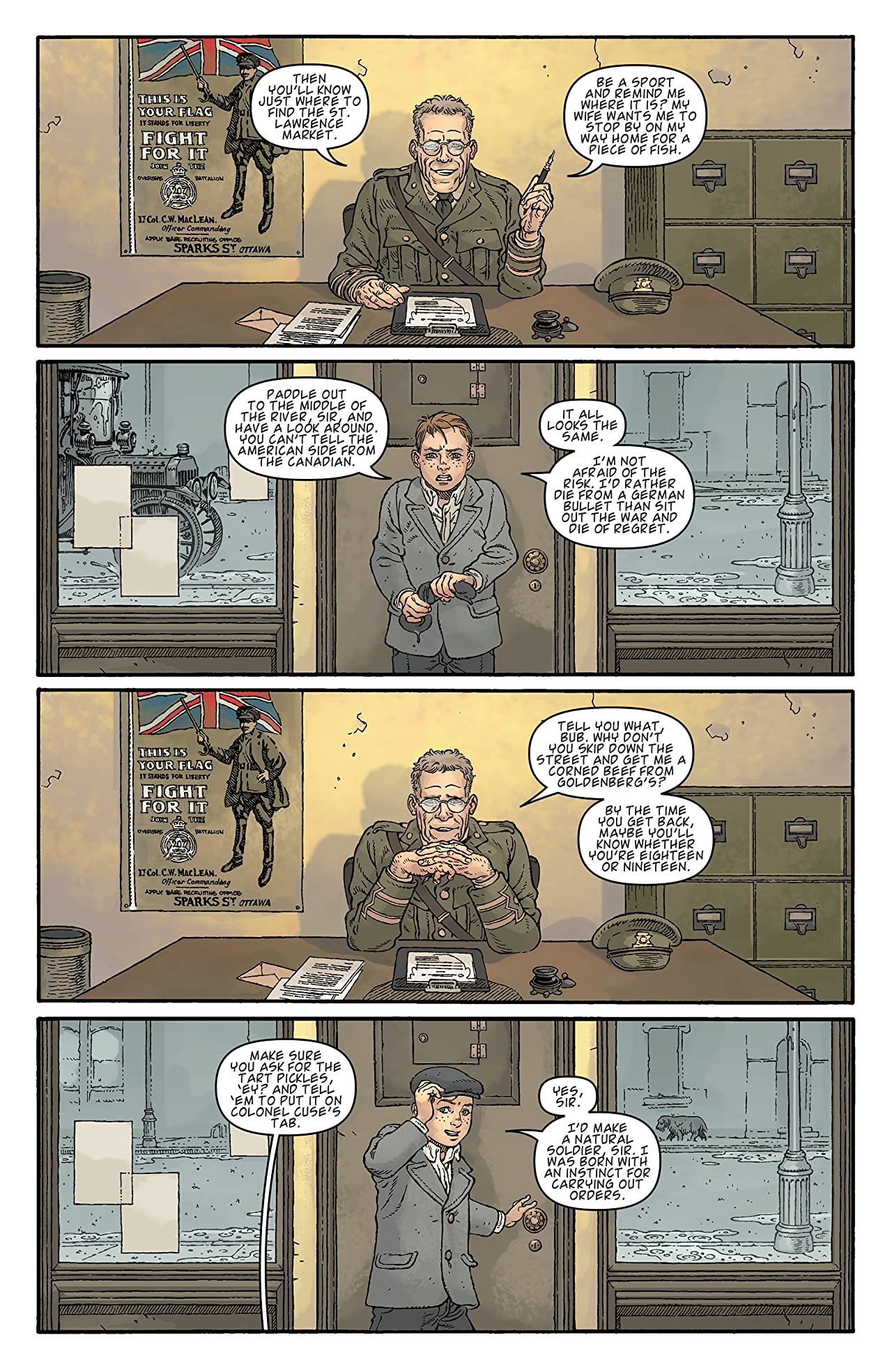 Using his mother and younger sister to manipulate their father into entering the vault where the most powerful keys are kept, Jonathan takes what he needs and prepares to enter the fray. Unfortunately, the next part of his journey might end up being his last.
The Story: This new chapter in the Locke family history reveals more fantastical mysteries as well as new dangers. Joe Hill does an excellent job of conveying a story about the temptations of using the unknown power of the keys and how even a desire to do good can lead to danger. Jonathan's behavior perfectly reflects the attitude of many young men in times of war and Hill brings emotion to Jonathan's dialogue with his father and mother. This is a great first issue with a narrative flow that makes me want to see where the story is going next.
The Art: Gabriel Rodriguez infuses this story with beautifully detailed imagery. There are some great visual moments throughout that are big in scale while there are also smaller moments that are just as visually engaging. The sequence in the vault is fun and full of energy and danger.