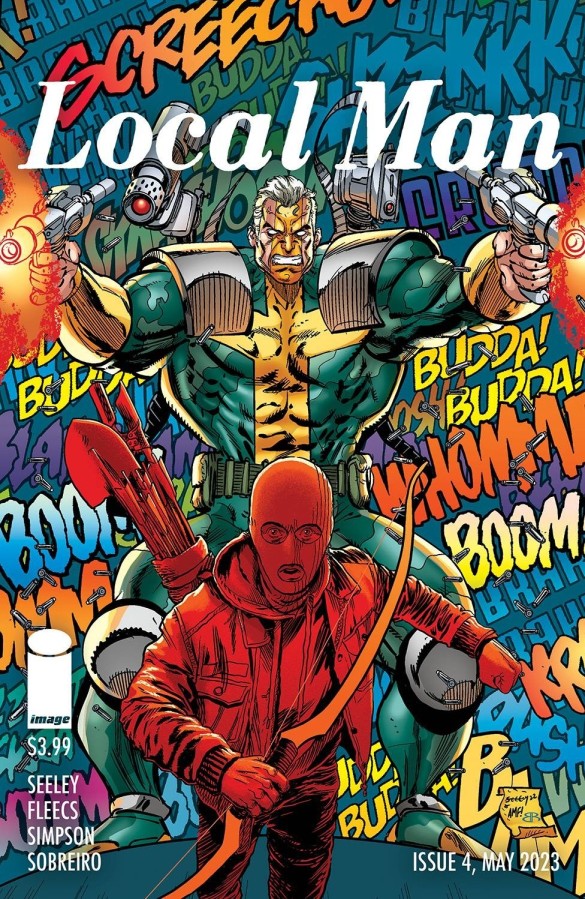 Local Man #4
Image Comics
Written by Tim Seeley and Tony Fleecs
Art by Tim Seeley and Tony Fleecs
Colors by Brad Simpson and Felipe Sobreiro
The Rundown: Crossjack discovers the truth of a mystery close to home.
Jack decides to continue his investigation and follows the clues left by an old enemy. After discovering something outside his home town that might hold the key, he is confronted by his ex's husband and one of the local police. After escaping, he discovers something that changes everything he thought about his dead foe.
After being confronted by a former friend, Jack finds himself fighting for his life as dark secrets are revealed. Dark secrets that will lead to the discovery of something even darker happening in his home town.
The Story: Seeley and Fleecs continue to deliver some fantastic storytelling and world building in this series and this issue is no different. The interpersonal conflict continues to be compelling and the mystery continues to grab and hold my attention. I love the contrasting stories and how Seeley and Fleecs deliver unique narrative experiences that complement each other well.
The Art: The art is fantastic in both stories and the gritty visual style of the present story is perfectly paired with the over the top visuals of Jack's past.