Lazarus Planet: Alpha #1
DC Comics
Written by Mark Waid
Art by Riccardo Federici
Colors by Brad Anderson
Letters by Steve Wands
The Rundown: The battle with Nezha will lead to a magical threat the spans the globe.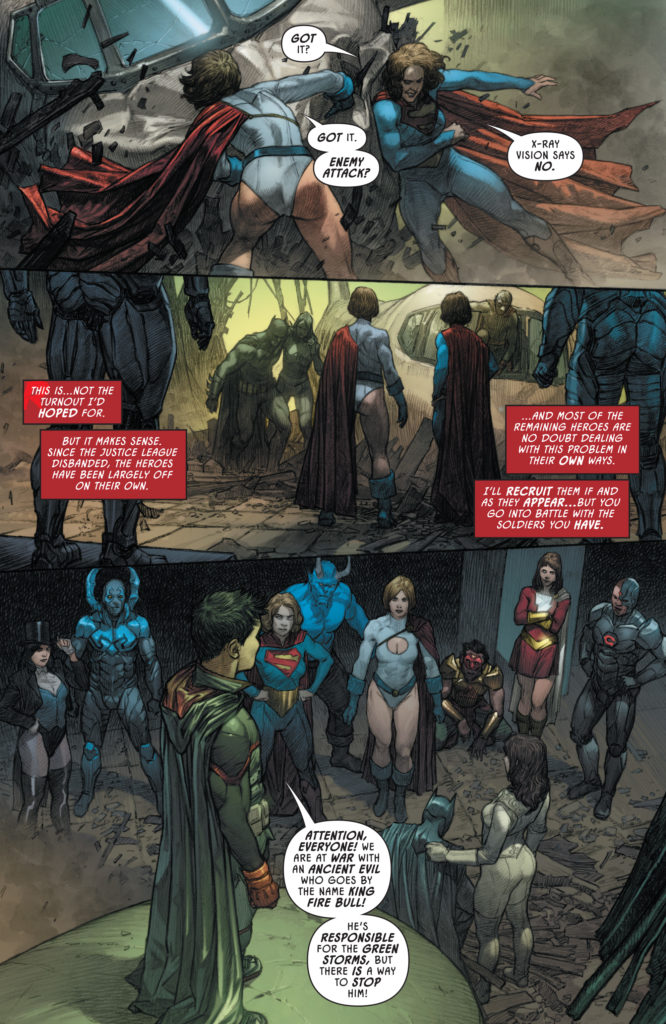 In the wake of the battle with Nezha, Damian looks for a way to help his injured father Batman. A freak storm will force their plane down as Lazarus weather events cause damage around the world. Damian puts out a call to heroes and the ones that arrive are broken into teams.
One team is sent to the Tower of Fate in order to breach it and find weapons to help them fight the forces of King Fire Bull while the other team searches for a cure for Batman that could be inside Nezha himself. With King Fire Bull's forces proving to be tough to beat, Supergirl's team finds a way to breach the tower and find something unexpected while Batman's team locates Nezha, but it might be too late for the Dark Knight.
The Story: A thrilling and entertaining story from Mark Waid. The plot has some great moments within it and I love the continuation of events from Batman vs Robin. There is a desperation in Damian to do the right thing and that provides great drama in the story. I love the tone of the story as well as the action and I look forward to seeing what happens next.
The Art: Federici has a fantastic visual style and that creates some beautiful, dynamic imagery throughout the issue as well as great visual drama in the action.