Lady Baltimore: The Witch Queens #1
Dark Horse Comics
Written by Christopher Golden and Mike Mignola
Art by Bridgit Connell
Color by Michelle Madsen
Letters by Clem Robbins

The Rundown: Lady Sophia Baltimore and Imogen search for an old friend while battling a dangerous and powerful enemy.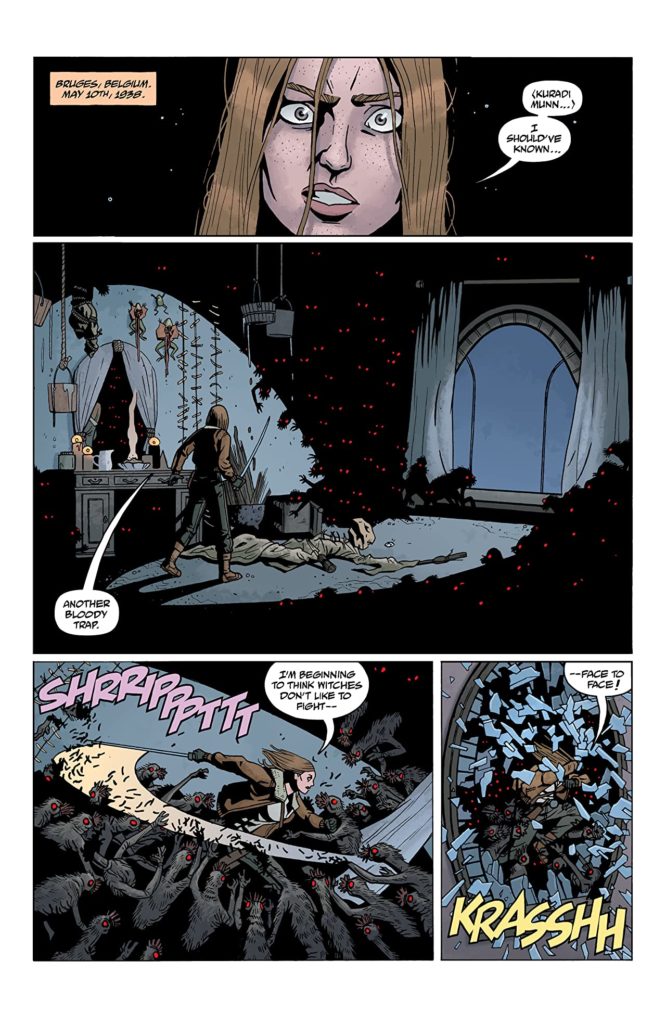 In 1938 Belgium, Sophia confronts a magical foe to save a friend. With Imogen's help, she is able to rescue a disparate group of Nazi resistance fighters and monster hunters. After returning to England, Sophia and her friends face a deadly threat, and must decide how to proceed.

The Story: This is the first issue of what promises to be an exciting and horror filled supernatural saga. Under the backdrop of the year leading into World War II, Christopher Golden and Mike Mignola set up a narrative of good vs evil that involves both Nazis and witches. I am interested in how this dynamic will play out. I am also looking forward to how they handle a female protagonist.

The Art: Michelle Madsen uses muted dark tones to set off the detailed artwork of Bridgit Connell. The result is engaging, creepy, and perfect for the narrative.