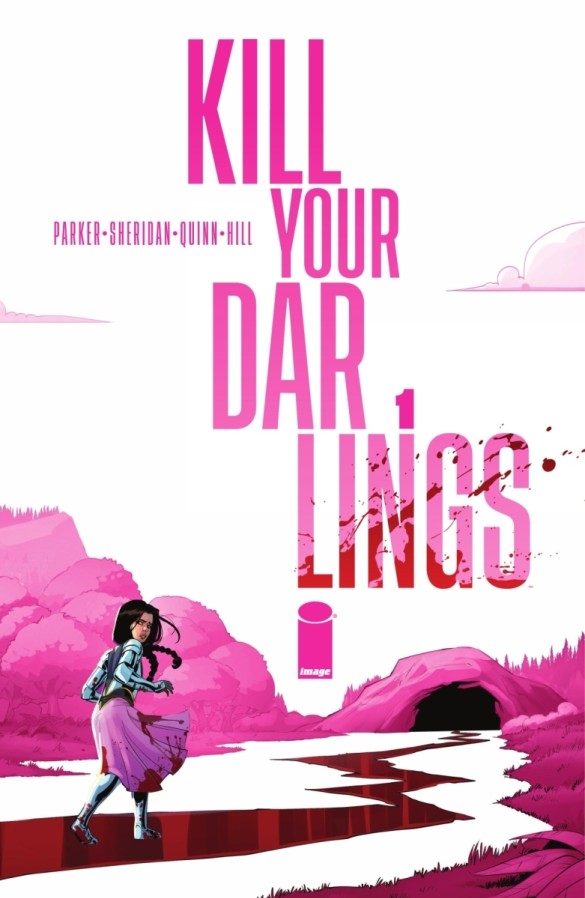 Kill Your Darlings #1
Image Comics
Written by Ethan S. Parker and Griffin Sheridan
Art by Bob Quinn and John J. Hill
Colors by Bob Quinn and John J. Hill
Letters by Uncredited
The Rundown: Rose finds her real life and fantasy world invaded by a dark presence.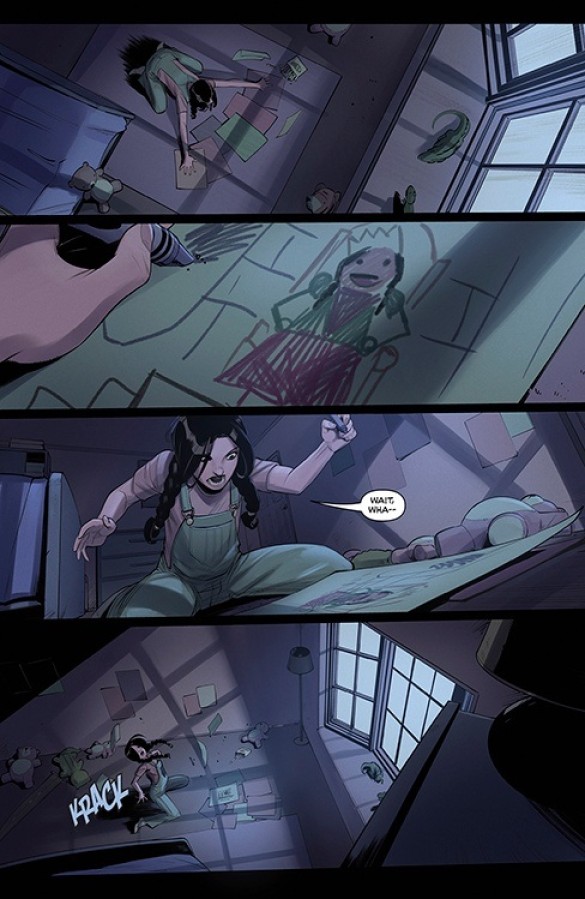 Centuries ago, a young girl finds her life ended by the paranoid puritans of her town. Centuries later, Rose lives an active life in both her real world and the fantasy world of Rosewood she has created where she sits as the warrior queen.
After coming home from school, Rose discovers that the world she's created on paper has changed. Filled with fire and the slaughter of her subjects, Rose finds the land invaded by a dark presence. One whose power extends into her real life through a tragic event.
The Story: An intense and thoroughly enjoyable first issue that delivers great characters, interesting backstory and a final shock that is both satisfying and compelling. I love the character of Rose and how she moves back and forth within the world she's created. I love the dark turn the story takes and how it manages to be both endearing and dark at the same time. You feel for Rose immediately and connect with her character in a way that makes me excited to see what her next adventure will be.
The Art: Quinn and Hill deliver some great art in the issue. I love the visual contrast between Rose's bright and highly detailed fantasy world and the stark style and colors of the real one.