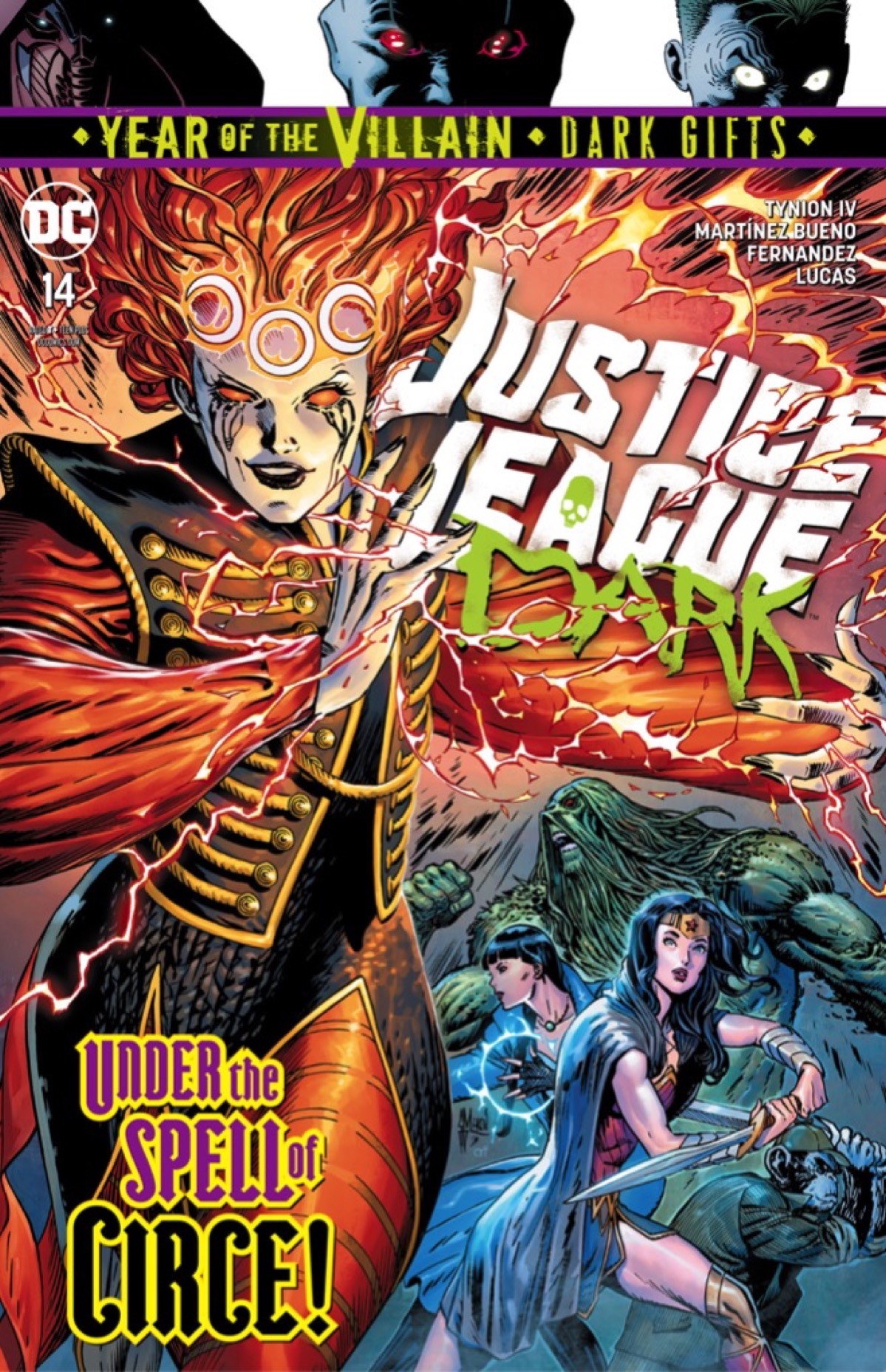 Justice League Dark #14
DC Comics
Written by James Tynion IV
Art by Alvaro Martinez Bueno
Inks by Raul Fernandez
Colors by Adriano Lucas
Letters by Rob Leigh
The Rundown: Circe gathers her new team as she prepares to begin the Witching War.
Diana is summoned in her dreams by a desperate Zatarra to warn the Amazon about her new connection to magic and how it could possibly be exactly what her enemy needs to end it forever. When the Upside Down Man appears to stop Zatarra from finishing his warning, Diana awakens to call her team for help. Unfortunately, the rest of the team is busy taking out a nest of Vampires that have taken over a local church.
When Diana makes a trip to the Oblivion Bar, she and Constantine discuss the upcoming crisis Diana fears and the amazon finally discovers who is behind it all. What she doesn't know is the scope of Circe's plans and that she has recruited a team of her own to carry them out.
The Story: James Tynion IV has done some great work with these characters and the storylines in this series. This issue is building to some amazing and interesting developments for the characters and the evolution of the conflicts make for some great drama worth following. I really love the team that Circe is building and I expect it to match Justice League Dark in both power and purpose. I can't wait to see where this story goes next.
The Art: Alvaro Martinez Bueno always delivers some beautiful and detailed art work and this issue is no exception. Everything from the characters to the action looks fantastic.