Jonathan Frakes, who became a beloved member of the Star Trek family with his portrayal of Commander William Riker on Star Trek: The Next Generation will be teaming up his former Captain for a new role behind the scenes.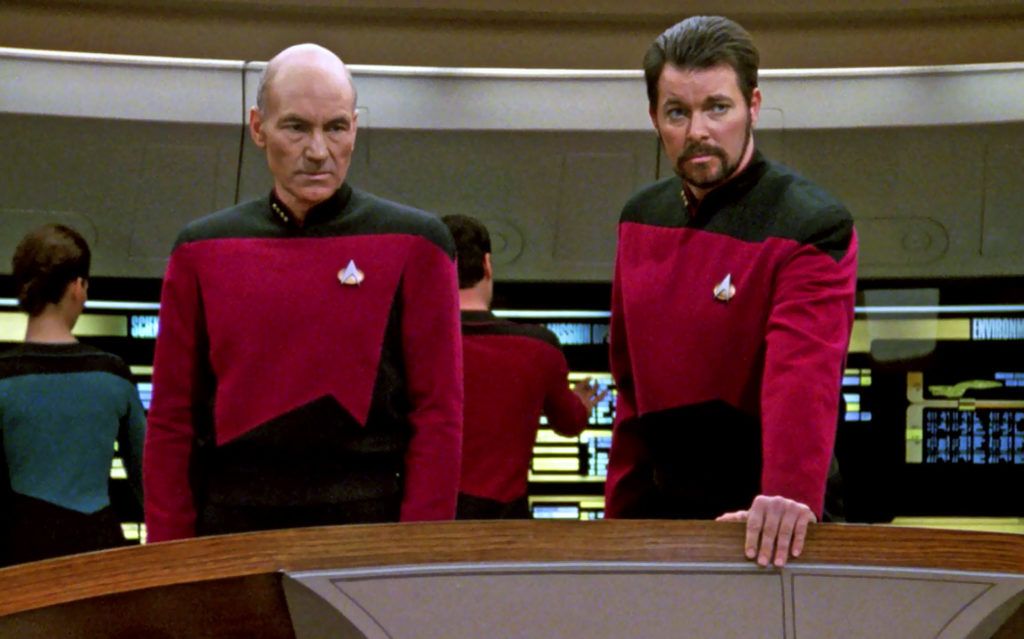 According to the Writer's Experience podcast, Frakes will be returning to the Star Trek universe to direct the returning Patrick Stewart in the upcoming Picard series for CBS All Access. Frakes has directed multiple episodes of Trek across multiple series including Voyager and Discovery. He's also directed two Star Trek feature films including First Contact and Insurrection.
Frakes said on the podcast, "Now, my season looks like 'Star Trek: Discovery,' the new wonderful 'Star Trek' series; the Picard show, which Patrick [Stewart] is launching; and 'The Orville,' which is some people's new 'Star Trek.' And I just finished 'The Gifted,' which is a sort of 'X-Men' Marvel origins show. So, I am back in that world,".
The 10 episode Picard series is expected to launch on CBS All Access late 2019.