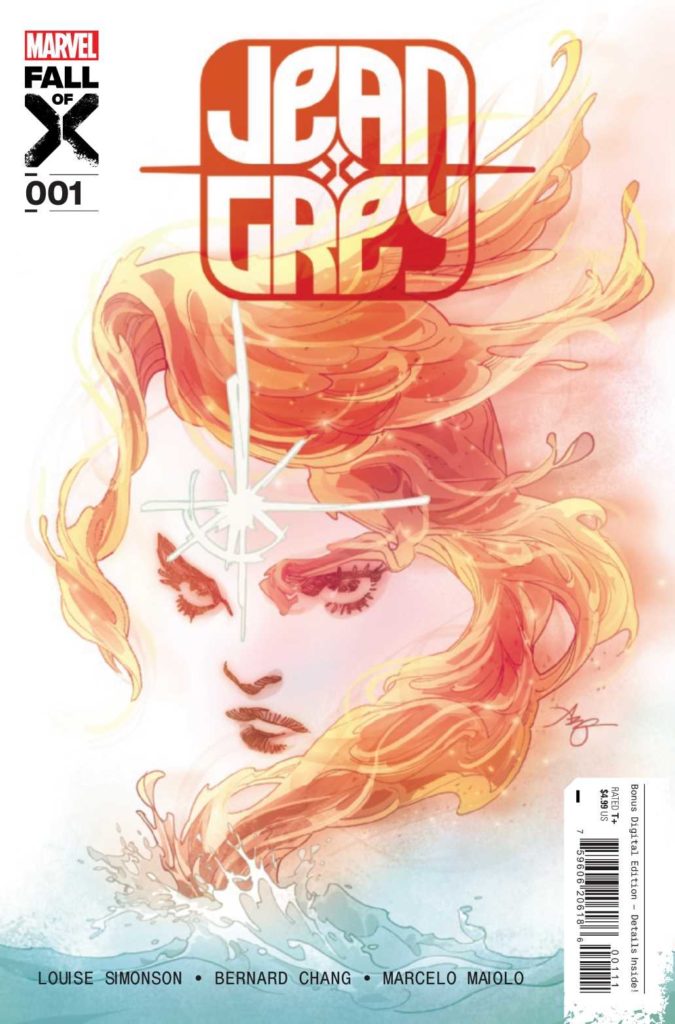 Jean Grey #1
Marvel Comics
Written by Louise Simonson
Art by Bernard Chang
Colors by Marcelo Maiolo
Letters by Ariana Maher
The Rundown: Jean Grey is dying and delves into her own mind for a way to save the future.
In the aftermath of the Hellfire Gala, Jean Grey feels that she is dying. With this revelation not being a mystery for her, she decides to travel into the depths of her own mind to determine what she can do to save herself and the future and her mind takes her to the moment she returned from the dark future to her past.
After realizing everything that could go wrong and choosing not to wipe her memories of it or from the others, the X-Men take a new stance in the war to protect mutants. One that will see them split with Xavier and deal with an emerging dark side of Jean that threatens everything and everyone.
The Story: A brilliant journey into the mind of Jean Grey and the dangerous depths of her own psyche. Simonson delivers a fantastic story filled with great rising tension, interpersonal drama and reflection. The story does a great job of showcasing the danger inherent in trying to both fight and change the future and allows the reader to see an engaging dark turn for Jean.
The Art: Chang delivers fantastic art throughout the issue. The visuals are filled with great details and the action is stunning throughout.