Iron Fist #3
Marvel Comics
Written by Alyssa Wong
Art by Michael Yg and Sean Chen
Inks by Michael Yg, Victor Olazaba, Keith Champagne and Don Ho
Colors by Jay David Ramos
Letters by Travis Lanham
The Rundown: The new Iron Fist's mission is going to become a lot more dangerous and more personal.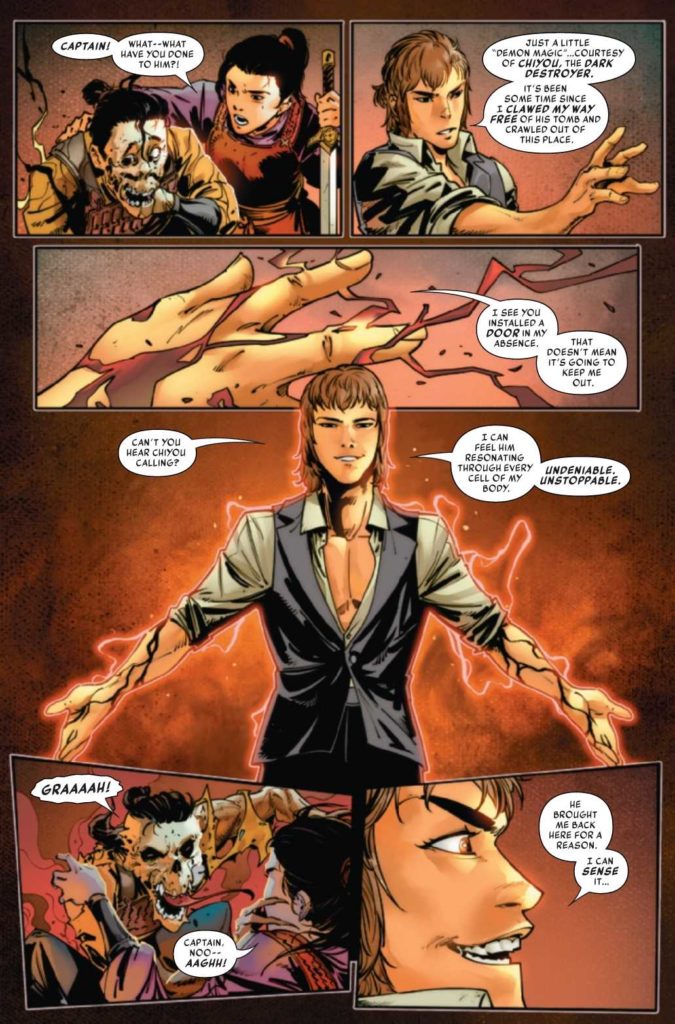 Many years ago, young Lin Lie becomes curious about what his father keeps in his office. A curiosity that will get the attention of his older brother Lin Feng. A curiosity that will have both brothers face darkness in their own ways. In the present, Lin Feng returns with a mission, one that will lead him to attack and open the barriers holding the demon Chiyou from entering the world.
At the same time, Iron Fist deals with the pain the sword shards are causing and realizes that they are trying to pull him back to Mei Min's home. When they enter, they discover a shocking scene. One that will lead to a deadly battle and force Lin Lie to make a painful decision about the sword of Fu Xi as his brother makes a discovery that will bring the siblings back together and not in a good way.
The Story: Wong delivers a great action story that has some great personal stakes for the characters. The plot has some thrilling moments throughout and I like seeing Lin Lie come into his own as a character. I think the story is building some intense conflict and it will be interesting to see how that conflict plays out when the characters finally meet face to face.
The Art: Yg and Chen offer some great visuals throughout the issue. The story is filled with great action and conflict and the art nails the emotion, danger and tension of it perfectly.