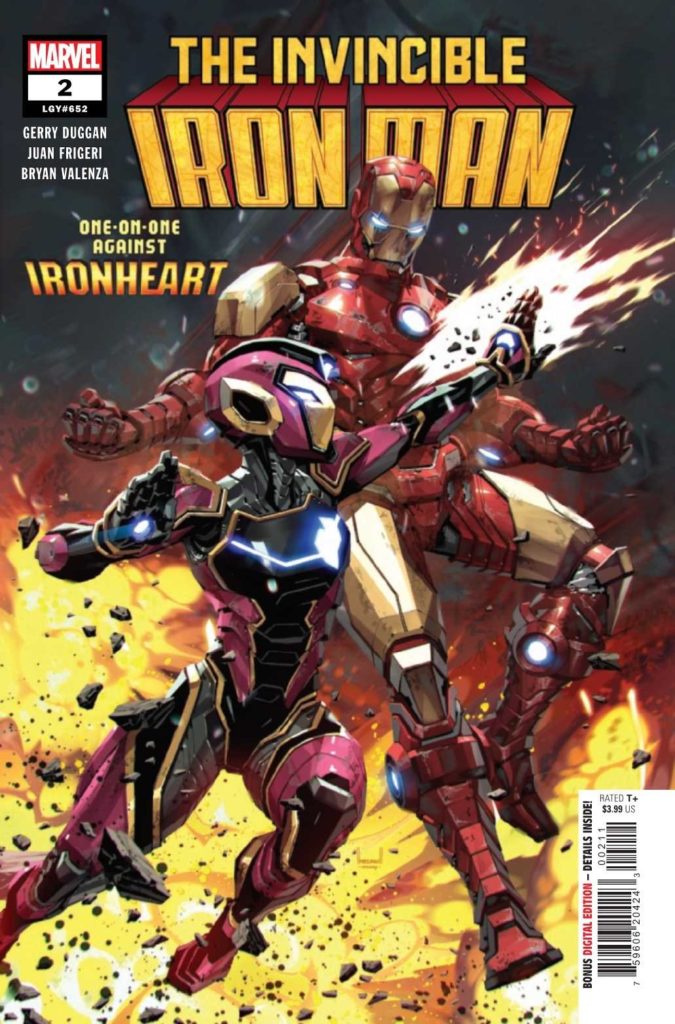 Invincible Iron Man #2
Marvel Comics
Written by Gerry Duggan
Art by Juan Frigeri
Colors by Bryan Valenza
Letters by Joe Caramagna
The Rundown: Someone has targeted Tony Stark and he wants to know why.
Tony Stark has reached rock bottom again and this time publicly. Lying in the literal trash, Tony finds hismelf being rescued by Riri Williams who takes him back to his warehouse to heal. Knowing that he has been poisoned, Tony tries to rest, but the world won't let him. When the Living Lazer attacks a Stark Unlimited press conference, Tony and Riri suit up to stop him.
After confronting him at the former Avengers Mansion, the three battle it out and Riri reveals something that makes Tony uneasy. At the same time, Riri discovers why Living Lazer has targeted Stark and the revelation confirms that there is a new player targeting not only Tony, but his former company.
The Story: A fun, entertaining story that continues to craft a story for Stark that is intriguing. While I do enjoy the story, there are some elements of it that feel like a re-hash of other story lines. I like the inclusion of Riri in the story and really want to see that plot develop with the rings of the Mandarin. The issue closes with a great set of panels that actually make me intrigued to see what happens in the next issue.
The Art: Frigeri delivers some great art in the issue. The battle with the Living Lazer is great and I love seeing Iron Man and Ironheart fight side by side.