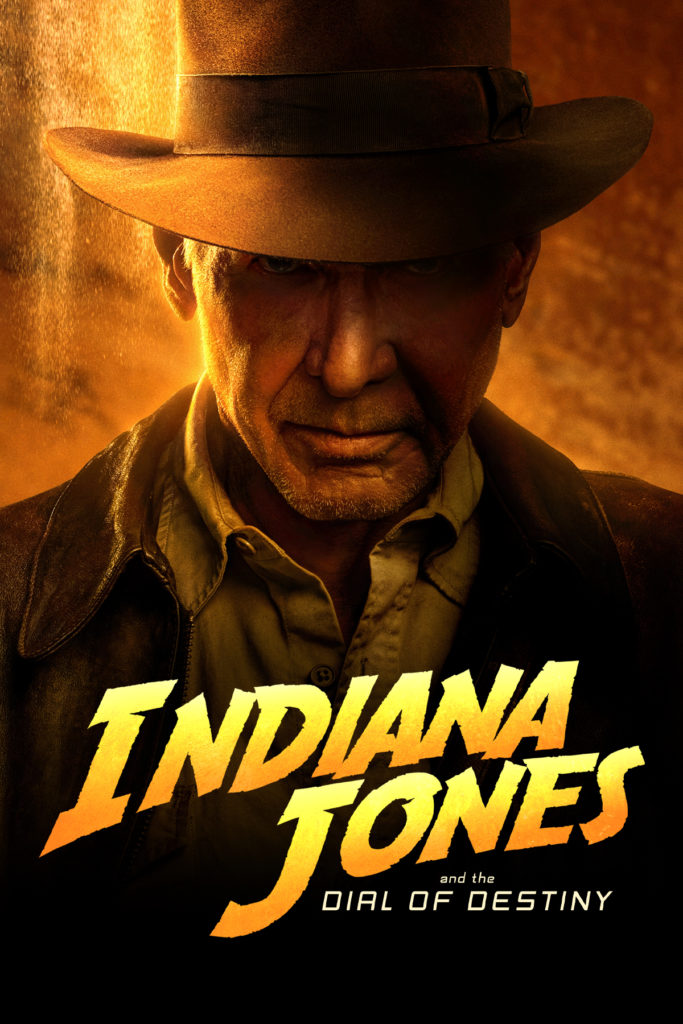 Indiana Jones and the Dial of Destiny
Walt Disney Pictures
Written by Jez Butterworth, John-Henry Butterworth, David Koepp and James Mangold
Directed by James Magold
Starring Harrison Ford, Phoebe Waller-Bridge, Antonio Banderas, John Ryhs-Davies, Shaunette Renee Wilson, Thomas Kretschmann, Toby Jones, Boyd Holbrook, Olivier Richters, Ethan Isidore and Mads Mikkelsen
Rated PG-13
Archaeologist Indiana Jones races against time to retrieve a legendary artifact that can change the course of history.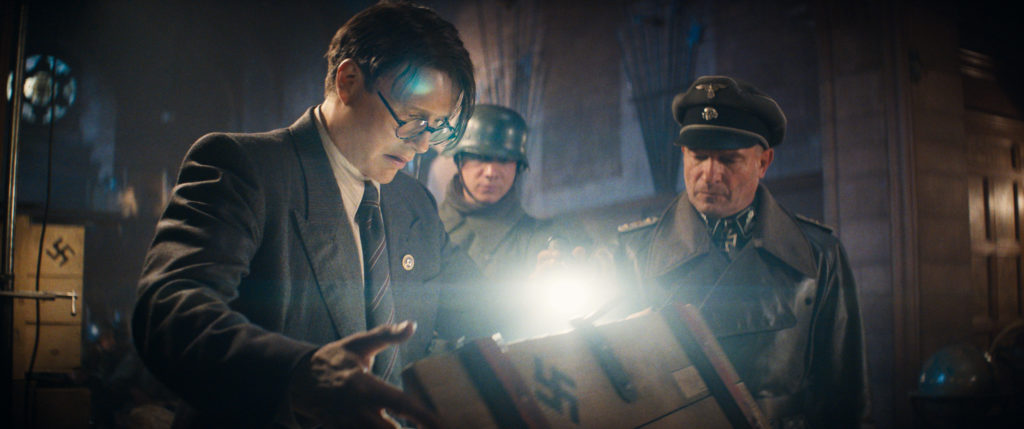 The final adventure for Indiana Jones brings the character back to the time and the element that I most enjoyed him in, fighting Nazis in World War II. The CGI and de-aging work really well in this sequence (although there are a few glitches) and it's great to see Indy back in his prime working to find an artifact that Hitler wants to rule the world at the tail end of the war. The sequence not only provides action spectacle, but also introduces all of the elements that the film will tackle as it progresses into the future.
The film brings Indy back to his present in 1969 where he is semi-retired as a professor and definitely retired from anything else. Like any adventure that brings the aging hero out of retirement, a ghost from Indy's past arrives looking for something that everyone thought was gone. In this case, Indy's god daughter Helena tracks him down to find half of a device that Indy and her father recovered from a Nazi scientist at the end of the war. A device that was created by Archimedes himself and has a connection to time travel.
Things get intense quickly when Indy realizes that Helena is not telling him everything and the chase is on to not only catch up to her and the object, but to prevent Voller (Mikkelson) from retrieving the other half of it and his ultimate goal of time travel. Mangold directs some great action throughout the film and we get to see Indy traverse the world again and use his skills to find what he's looking for. The other thing I like about the film is that Indy is more serious. It isn't just that time is catching up with him, but reality as well. This Indy has suffered more personal loss and feels lost because of it. Any other film would use this new adventure as a means of distraction, but the story manages to keep Indy in his pain even as he witnesses wonders.
While the story has some great action and growth for the character, it isn't perfect. There are a lot of chases in the film, which one would expect from a globe-trotting adventure. Unfortunately, many of the chases run a little too long and your marvel at the energy of them diminishes quickly. If they were tighter in places, the thrills would be more sustainable. Beyond that, the pace of the film is great and Mangold does a great job of balancing the emotional beats and the action. Everything culminates in an ending that I was thoroughly and pleasantly surprised at.
Indiana Jones and the Dial of Destiny is a entertaining and often thrilling ride that captures everything there is to love about the character, his legacy and his impact. It's definitely a fun time and a fitting conclusion to the adventures of Indiana Jones.
Indiana Jones and the Dial of Destiny is now available on Digital.