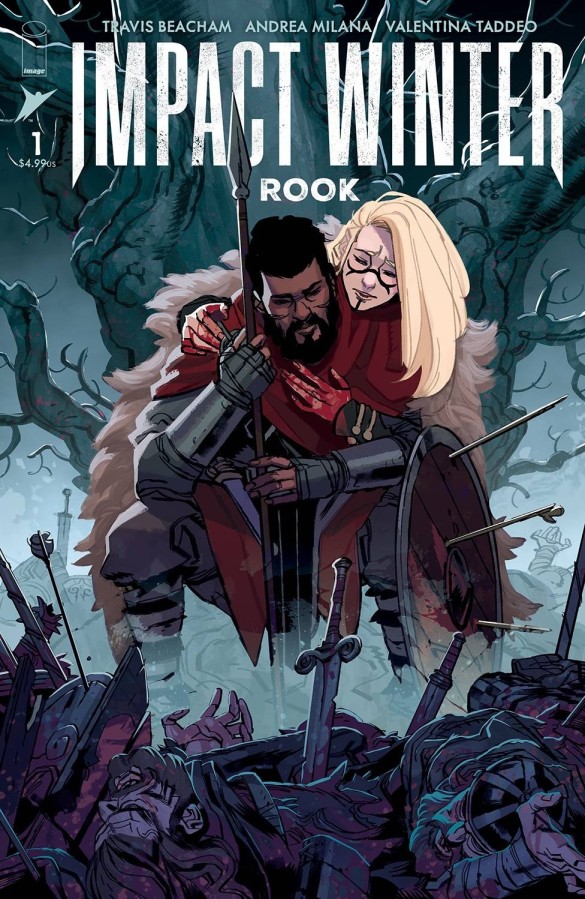 Impact Winter: Rook #1
Image Comics
Written by Travis Beacham
Art by Andrea Milana
Colors by Valentina Taddeo
Letters by AW's Jame
The Rundown: Rook is brought in to answer questions as the story of his turning unfolds.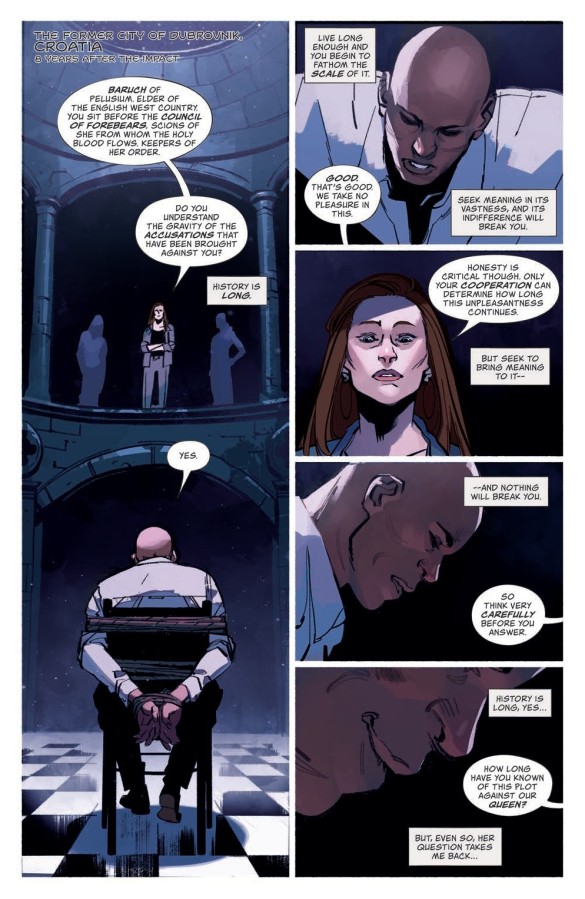 Rook has been brought in to give information about the plot against the queen, but he has more information than he is willing to give. Information that he thinks on as he is taken back to his cell. As he ponders what will happen next, he thinks back to his time before becoming a vampire in 410 AD.
After walking through the woods, Roman soldier Rook discovers a cult about to sacrifice a woman. After defending her and stopping them, he offers to take her home. Over the course of their journey, they fall for each other, but there are secrets Fin is keeping. Secrets about her condition and what she craves. Secrets that also include something that the queen of their kind fears.
The Story: I've been immersed in the world of Impact Winter since the first comic series and the audiobook series. This issue does a brilliant job of broadening the story as well as one of its most interesting characters. I love the slowly developing love story within the plot and as much as I want to see where the modern story goes, I am equally interested in seeing what happens between Rook and Fin.
The Art: Milana delivers some powerful and beautifully detailed art throughout the issue. The imagery is eye-popping and brilliantly evocative.