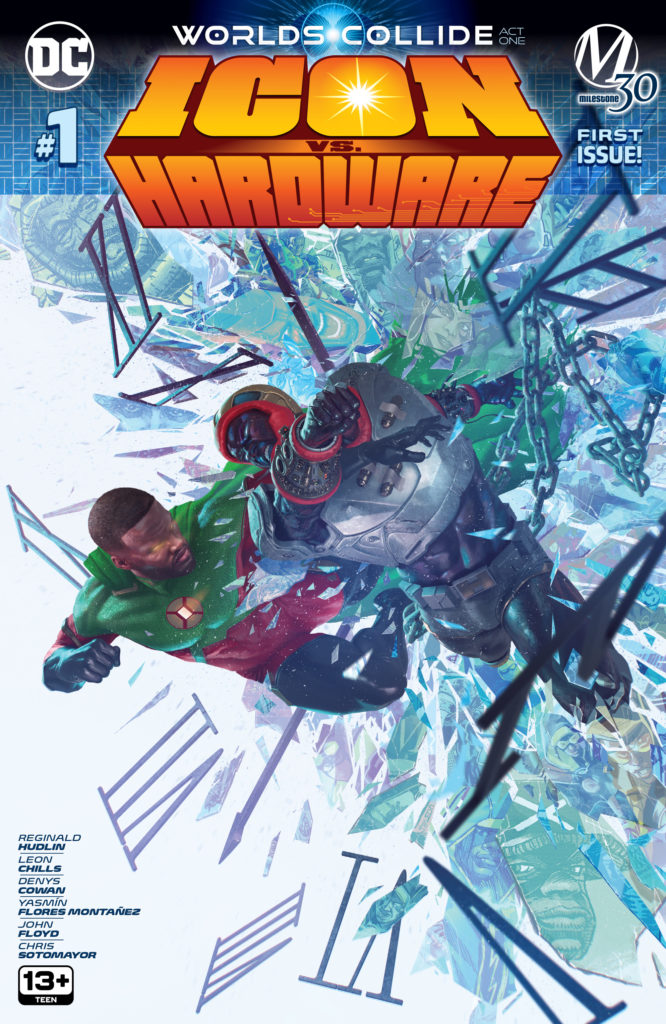 Icon Vs Hardware #1
DC Comics/Milestone
Written by Reginald Hudlin and Leon Chills
Art by Denys Cowan and Yasmin Florez Montanez
Inks by John Floyd, Yasmin Florez Montanez and John Stanisci
Colors by Chris Sotomayor
Letters by Andworld Design
The Rundown: While Rocket adjusts to a new life, Hardware begins an investigation of her partner Icon.
Raquel has started a new life at an elite private school where she finds herself dealing with a difficult environment among a group of elite mean girls who have something to prove. At the same time, Icon is trying to have a social life and his new flame wants Raquel to train with her group.
Curtis Metcalf is researching the mysterious Icon and discovers that he is an alien. After getting the location of where Icon's might have been taken by the government, he creaks in and steals what turns out to be a time machine. A machine that he will use to make some glaring changes to his timeline. Changes that will get the attention of Icon himself.
The Story: Hudlin and Chills craft a story that takes some interesting and unexpected twists and turns that I like. Rather than having a straight confrontation between the two characters, the story creates a circumstance that will force the conflict with some big stakes for both characters. There's some great action in the story, but the story shines as each of the characters has great development and arcs that grabbed my attention.
The Art: All of the artists bring great style to the issue. From the characters to the environments to the action, everything looks fantastic.