WildC.A.T.s #4
DC Comics
Written by Matthew Rosenberg
Art by Stephen Segovia
Colors by Elmer Santos
Letters by Ferran Delgado
The Rundown: Cole Cash is on the run and on his own as Zealot tries top get to Marlowe to help him.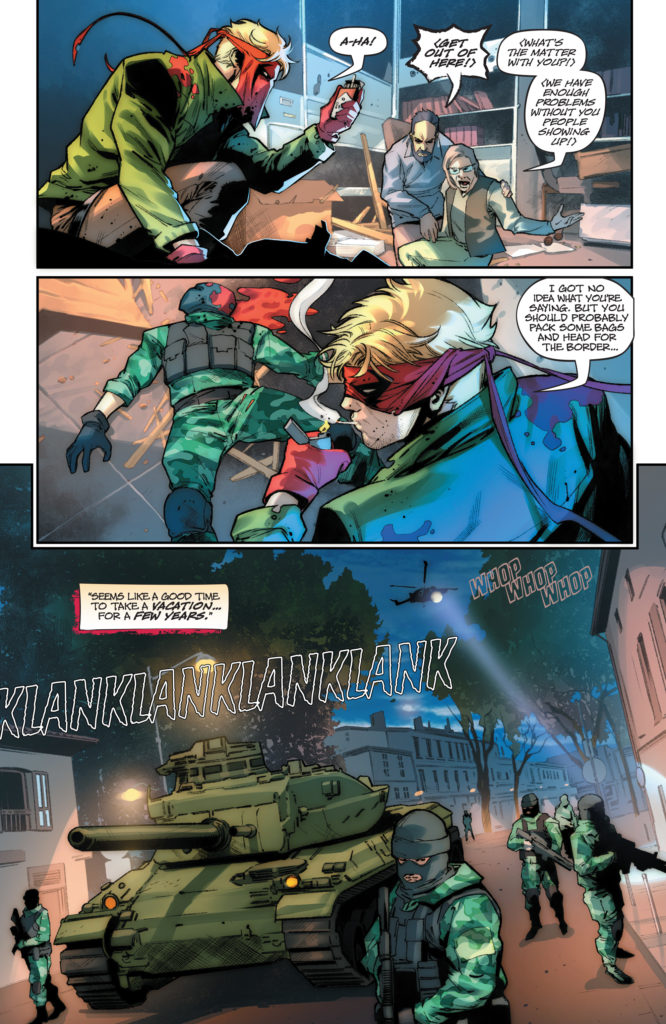 In the aftermath of their mission to rescue the son of a diplomat, Grifter is on the run being the only one left behind. As he dodges soldiers hunting him down, the public face of Halo takes the opportunity to show their team as the real heroes behind the rescue. At the same time, Zealot and Fairchild are trying to see Marlowe to get him to rescue Cole.
As his only two allies look for a way to access their boss and rescue him, Grifter finds his mission a lot more dangerous when he runs into a group of ninjas and the new leader of the League of Assassins.
The Story: Rosenberg creates a tension filled action adventure for Grifter in this issue and I loved how the tension builds throughout the plot. There is some great action and thrills throughout the issue as well as some humorous moments that remind me why I've missed these characters. I love how both parallel stories complement each other and look forward to seeing what happens next.
The Art: Segovia delivers some fantastic art on every page of the issue. I love the contrast in how dark Cole's story is versus the brightness with Zealot's quest to save him.