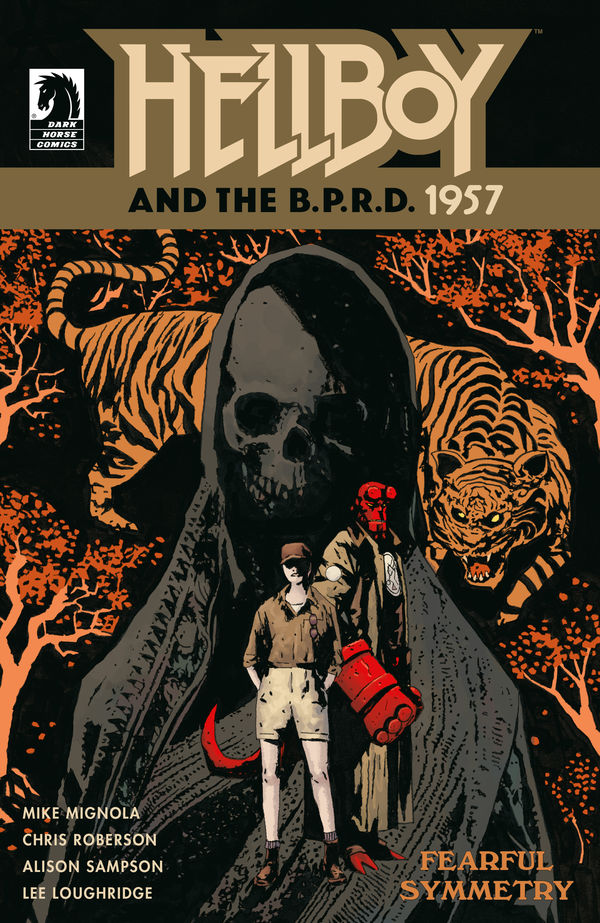 Hellboy and the B.P.R.D.: Fearful Symmetry #1
Dark Horse Comics
Written by Mike Mignola and Chris Roberson
Art by Alison Sampson
Colors by Lee Lougheridge
Letters by Clem Robins
The Rundown: Hellboy teams up with an old friend to investigate a series of attacks.
Hellboy is called to India by an old friend of the professor to investigate a series of animal attacks on the local village. He also runs into an old friend in the form of Ginny Payne who is studying in the area.
The two team up to discover who or what is attacking villagers in the middle of the night and after stopping two attacks, they begin to suspect that they aren't dealing with a human turning into a deadly creature, but creatures being controlled by someone.
The Story: Migola and Roberson craft a fun and engaging adventure for Hellboy in this issue. I loved seeing Ginny return to the series and her interactions with Hellboy are great. The story has some great pacing for a standalone issue and there is a fun tease of more to come towards the end of the issue. This is a great story for fans of Hellboy and showcases how special and unique the character is.
The Art: Sampson delivers some great art in the issue. The action is fun and visually thrilling and the character designs perfectly capture the tone and mood of the story.