Haunt You to the End #1
Image Comics
Written by Ryan Cady
Art by Andrea Mutti
Colors by Andrea Mutti
Letters by Frank Cvetkovic
The Rundown: A journalist joins an eccentric billionaire and his team on a ghost hunt on a dangerous island.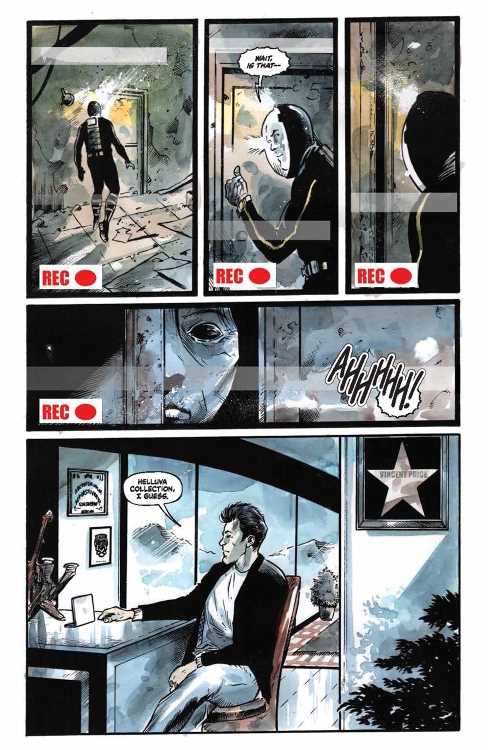 Matt Park is a journalist whose career is on the downturn in a climate change affected world. When he is offered the chance to accompany the eccentric Callum Shah on one of his ghost hunts, he reluctantly agrees.
After meeting the rest of the team, Shah explains that they are traveling to a seemingly haunted island that will be gone in a matter of days because of a huge storm and he wants proof of the existence of ghosts. As they get closer to the island, a freak accident with one of the pilots causes them to land early and Matt discovers that there is something strange on his cameras.
The Story: Cady crafts an entertaining first issue filled with interesting characters and an even more interesting premise. The dystopian future elements are a great touch that add an intriguing layer to the story and its characters. The first issue was enjoyable and has enough charm and thrills to make me interested in seeing where the story goes next.
The Art: Mutti crafts some beautiful art in the issue. The visuals do a wonderful job of complementing the story and its premise.