Green Lantern #4
DC Comics
Written by Jeremy Adams
Art by Xermaico
Colors by Romulo Fajardo Jr
Letters by Dave Sharpe
The Rundown: Sinestro confronts Hal and a friend shows up to help.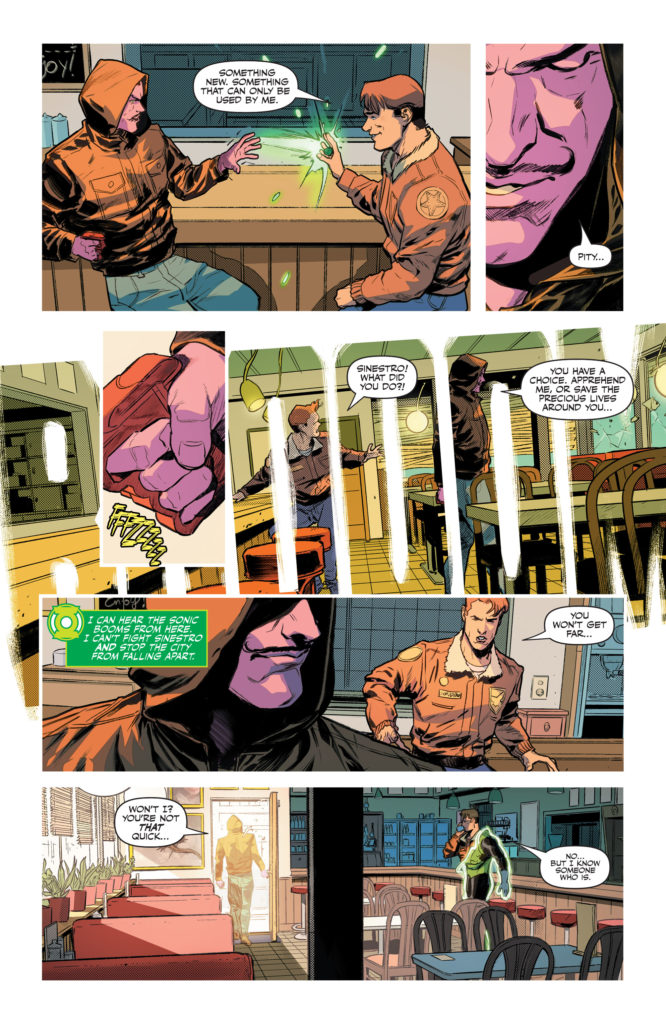 Sinestro confronts Hal Jordan because he not only wants to leave the planet, but he thinks Hal's ring will allow him to. In exchange, he says he will not set off the sonic bombs he has placed all over the city. When the ring doesn't work, Sinestro activates the bombs.
Unable to stop all three bombs from going off, Hal calls in help from Barry Allen aka The Flash to help track down and stop the bombs. In the aftermath, they discover that there are more villains with access to alien tech while the next part of Sinestro's plan begins.
The Story: Adams crafts an entertaining and exciting story that has some great elements within it. The best part of the story is seeing Hal team up with Barry for the adventure. This is the kind of story I like seeing for Hal because it is grounded on Earth and gives the character the ability to have an adventure that feels more personal and meaningful. I like having Sinestro on Earth as well and their conflict has some great tension throughout it.
The Art: Xermanico captures the action in the story beautifully. The visuals are beautifully detailed and perfectly capture the action of the story.