Batman and Robin #2
DC Comics
Written by Joshua Williamson
Art by Simone Di Meo
Colors by Simone Di Meo
Letters by Steve Wands
The Rundown: A new threat moves against Batman and Robin faces a new challenge.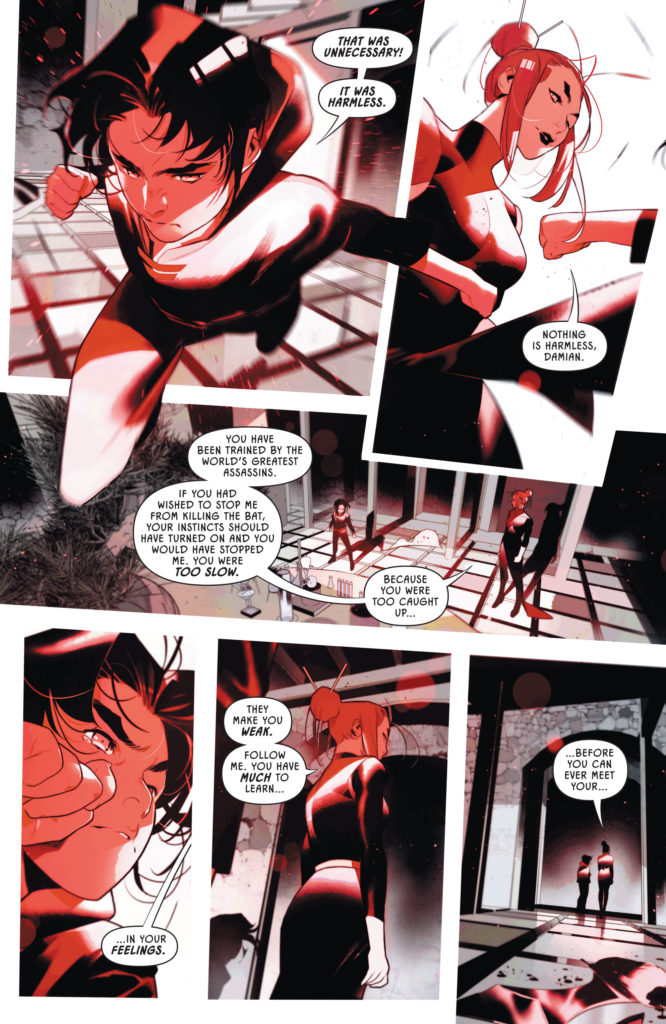 After being hit with a pellet, the Bats of Gotham have turned on Batman and are chasing him through the skies of the city. Robin fights to help his father giving the kidnappers time to escape. In the aftermath, the duo return to base and Batman gives Robin his next assignment, high school.
After an unsuccessful first day, Damian decides to abandon education and finds himself intercepted by Batman at the police station. Both heroes find themselves going up against the kidnappers again when a new common threat attempts to escape with White Rabbit.
The Story: Conceptually, I really enjoy this series and what Williamson is doing with the character dynamics within it. Bringing Bruce and Damian closer together as both partners and family is a great choice and I like seeing how their bond evolves. I also enjoyed seeing that there are still loose threads from Damian's past that threaten that bond. The mystery in the story is interesting and I want to see more of it, but having a character wrapped in facial bandages named 'Shush' caused a nauseating eye roll from me for obvious reasons.
The Art: Di Meo's art is simply brilliant and showcases a masterful eye for action and character design. A bold, beautiful looking issue from start to finish.