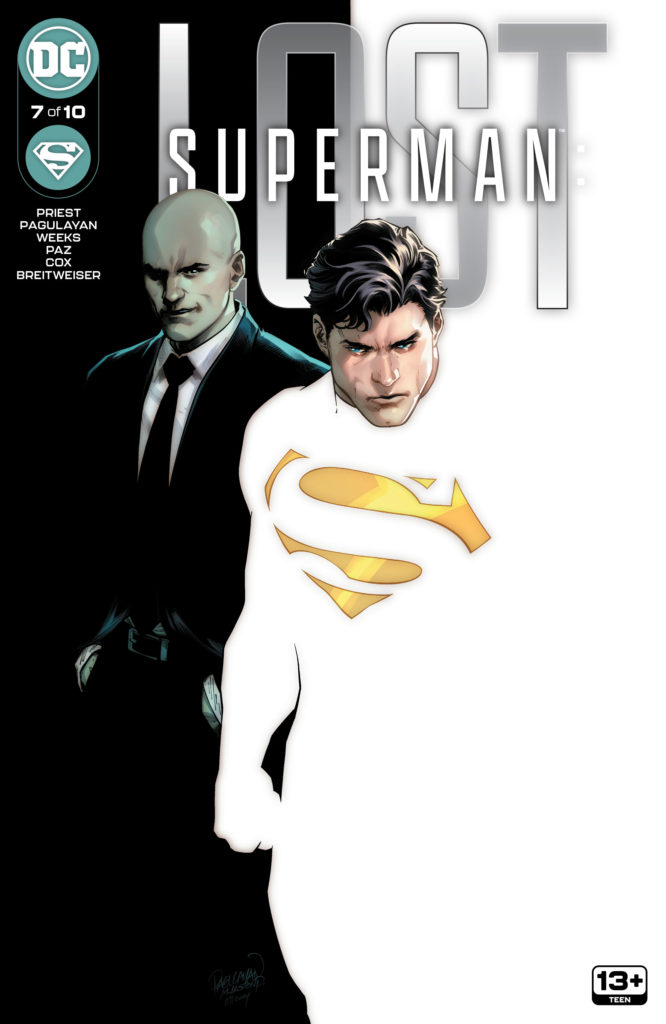 Superman Lost #7
DC Comics
Written by Priest
Art by Carlo Pagulayan and Lee Weeks
Inks by Jason Paz
Colors by Jeromy Cox and Elizabeth Breitweiser
Letters by Willie Schubert
The Rundown: Superman's return home continues a strange and interesting journey.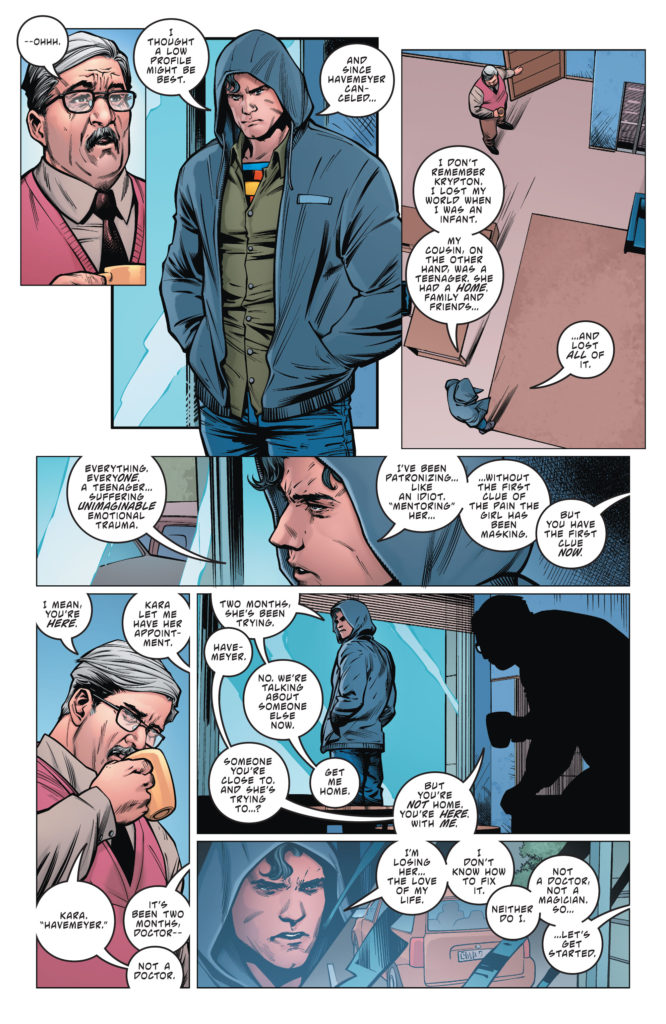 Clark's flight into the singularity is interrupted by his future self who has a story to tell him about his return to Earth. A return that sees his diminished powers almost costing the heroes of Earth when an invasion threatens the planet.
His actual return to Earth forces Lois to pay a visit to Lex Luthor. A visit that will leave her with something that will affect both her and Clark and could force Superman into a final confrontation with his greatest enemy.
The Story: Priest continues to craft an intriguing, emotional journey for Clark in this series. The story takes some strange, engaging and compelling turns for all of the characters and Clark's journey continues to be really interesting. I love the Elseworlds story that older Clark tells him, but the more engaging part of the story is Lois' meeting and what it means for the couple going forward.
The Art: Both artists deliver beautiful art on every page of the issue. The styles blend perfectly together and crate a fantastic visual experience.