Gargoyles #10
Dynamite Entertainment
Written by Greg Weisman
Art by George Kambadais
Colors by Giulia Giacomino and Giovanna La Pietra
Letters by Jeff Eckleberry
The Rundown: The final verdict is in for Goliath, but there is more happening behind the scenes.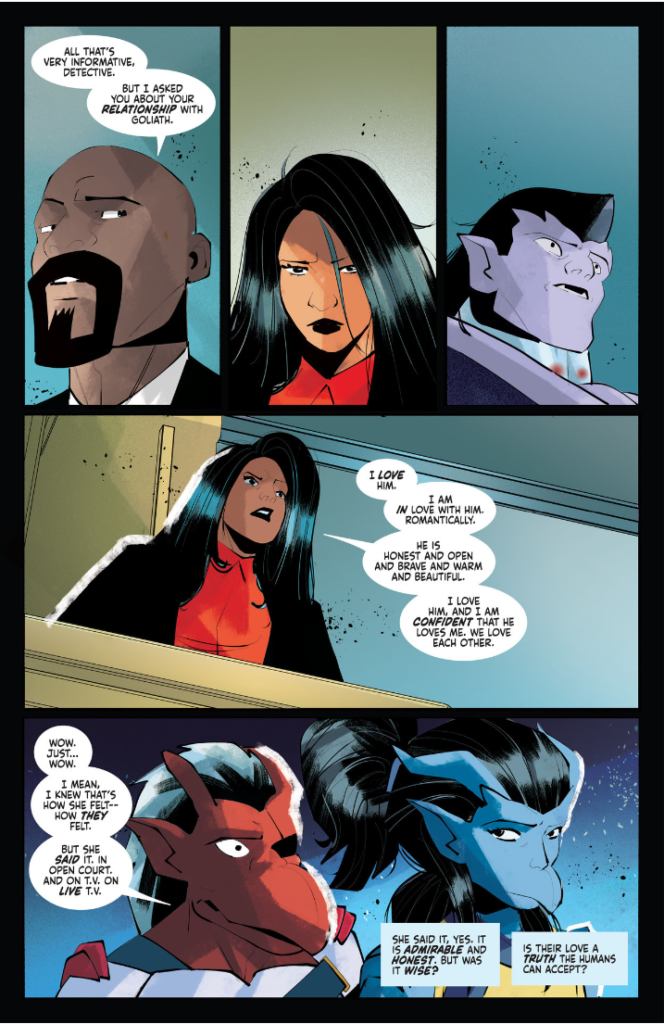 Goliath's hearing continues with the testimony of Elisa Maza. Testimony that will expose the truth of her feelings for the Gargoyle as well as put her in the crosshairs both personally and professionally. At the same time, the darker forces working behind the scenes look on the proceedings with interest.
After the cases are made and the judge makes his decision, Fox receives a summons from Preston Vogel. A summons that will draw the family to his side and more as Xanatos has a secret meeting.
The Story: Weisman delivers a powerful and exceptionally moving ending to Goliath's case as well as bringing some great character drama to the proceedings with Elisa's testimony. I love all of the side stories as well and how they set up some intriguing and compelling challenges for the characters going forward.
The Art: Kambadais delivers some beautiful art in the issue. There are some truly awesome visual moments with the characters and I love the visual style of this series.