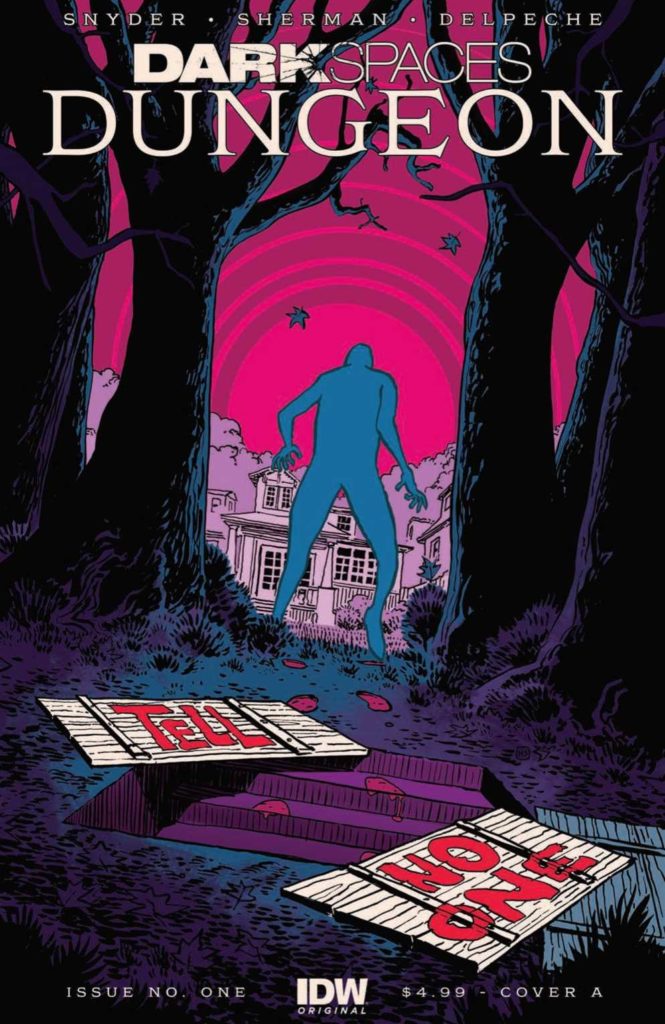 Dark Spaces: Dungeon #1
IDW Publishing
Written by Scott Snyder
Art by Hayden Sherman
Colors by Patricio Delpeche
Letters by Andworld Design
The Rundown: The former victim of a sadistic killer finds a new clue to his identity.
21 years previous a child escapes from a dungeon hidden in the ground. In the present, Tyler lives an idyllic life with his wife and young son in their home in the woods. When Tyler goes for a run, he discovers the entrance to the hidden dungeon.
Agent Madoc is called in to investigate the dungeon and shares the truth of his past with Tyler, including how he escaped that same dungeon as a child. When news of the discovery breaks, the killer known as the Keep emerges to contact Tyler and threaten his family.
The Story: Snyder creates another brilliantly dark and compelling story in this first issue. There are some great reveals in the issue and the connection between the beginning of the story and the character of Madoc is fantastic. I also love the slow building tension and suspense throughout the issue and how it is impossible to not want to read more.
The Art: Sherman delivers some great art in the issue. The visuals are filled with great details as well as some intense and scary moments.